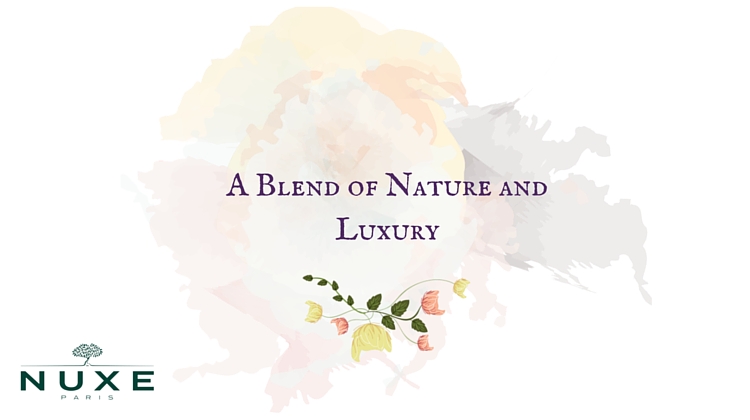 The unlimited potential of the floral kingdom is the basis for the NUXE range of beauty products. Based on this potential, the beauty brand is focused on providing consumers with products that harness the power of plants concerning innovation, nature, accessibility, evaluation, and sensory experience. This simple philosophy has elevated NUXE to its current position as one of the world's leading beauty brands. Ever since the start of the 1990's when NUXE had its beginnings in a small Parisian laboratory, the brand, and its products have been garnering accolades. To date, the company has received more than 168 awards from both French and International bodies. These awards are based on the effectiveness and unrivalled quality of the beauty products now enjoyed by consumers all over the globe. The company is now, more than ever before, at the forefront of the development of even more effective products and that innovation was recognized in both 2007 and 2011 when it was awarded the prestigious INPI Trophy which recognizes innovation at the core of a company's operations and business model.
A Blend of Nature and Luxury
The NUXE Beauty range is the brainchild of Aliza Jabès one of the beauty world's most inspired entrepreneurs who based the NUXE range of a personal philosophy dedicated to the manufacture of a range of ultra-feminine skincare products. Inspired and guided by a holistic approach that embraces the intersection of pharmacopeia and the best approaches to herbal essences and medicines, NUXE beauty care products make use of active plant ingredients such as the flowering sections of Passionflower, the seeds of the Blue Lotus, and the polyphenols from the Blue Everlasting plant. These ingredients and the non-animal derived additives provide NUXE products with the smooth and luxurious textures and entrancing aromas that have made NUXE the beauty products of choice for women across the world. Whether they choose Huile Prodigieuse®, Crème Fraîche® de Beauté, Crème Nirvanesque®, Rêve de Miel®, Merveillance® expert they are always guaranteed a beauty experience second to none.
A Range of Distinction
NUXE has become one of the most popular beauty ranges in the world and is regarded by many intelligent women as the first choice for Anti-Aging skincare, face creams, oils, and body products. With 45 patents pending NUXE products are rigorously tested to prevent blemishes and do not contain parabens or mineral oils and have no animal extracts (with the exception of the hive products). The guiding principle of providing quality products which are a combination of performance with care for the natural world continues to be at the foundation of everything that comes from the NUXE laboratories.
Learn More about NUXE
To learn more about one of the world's leading beauty ranges call 021 701 2900 or visit the NUXE site at http://www.nuxe.com/ for up to date information on new releases and other NUXE products visit www.facebook.com/NuxeZA/?brand_redir=52293374960