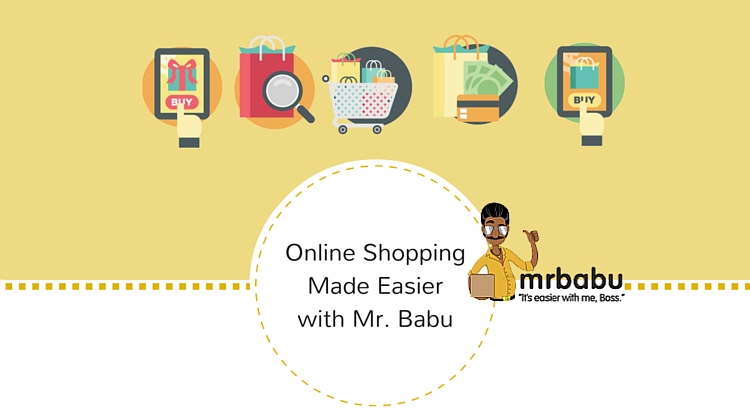 How does Mr. Babu make online shopping easier? Well, for one thing, it offers a wide-variety of products. From electronics to clothing to books to jewelry, Mr. Babu has a great selection for whatever you are looking for.
To go along with the tremendous amount and wide-variety of products offered, the website is super user-friendly. It is easy to navigate and easy to checkout. But the selection and website are only the beginning of why it is easier to shop on Mr. Babu.
The Customer Is The Boss At Mr. Babu
What Mr. Babu seeks to accomplish and does achieve, is to let the shopper be the boss. It allows users of its website to have essentially what they want, whether from local sources or from anywhere in the world and have it delivered to their doorsteps.
MrBabu.com utilizes worldwide shopping databases, not just local ones, and, in addition, the price is converted to Kuwait Diners for you automatically. You are shown the total cost, including shipping and then you, place your order and Mr. Babu will send it to you. There aren't any other fees, and the price you see when you order on the website is the price you will get.
The Convenience of Ordering With Mr. Babu.
Mr. Babu is focused on making it easy to order online and giving the customer a great experience. But how does Mr. Badu make ordering such a great customer experience? Read on and find out some of the many features of online shopping with Mr. Badu.
What if you have no credit card? No problem, Mr. Babu has Kent and cash on delivery options available for your convenience.
What if you do not have a shipping address in the US. Also, not a problem, Mr. Babu calculates the cost to ship your items to Kuwait, and the cost is already added into the price at the time of purchase.
What if you are unfamiliar with Kuwait's port clearance procedures? Mr. Babu has you covered as they will only ship legal items and will clear the goods past the port for you.
What if the item you want is not offered on Mr. Babu? Again no problem, Mr. Babu will get it for you. Customer orders are available and easy to use. Simply provide the link to the item you would like to purchase, and Mr. Babu let you know how much it will cost to get for you, including shipping!
Superior Customer Support
If you want or need customer support, Mr. Babu is there for you. Whether you need support by phone or via email, Mr. Babu customer service is fast and friendly. Have a special order?
Check out Mr. Babu at www.mrbabu.com today and enjoy online shopping like never before!