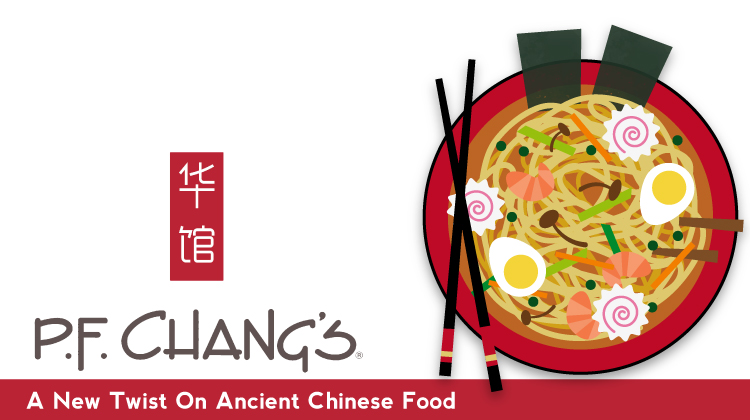 With three locations in Kuwait, P.F. Chang's is one of the most beloved restaurants in town, and quite popular as well. Owned and operated by the reputable Alshaya company, P.F. Chang's has excellent food, fantastic service, and an elegant dining area.
One of the most important aspects of P.F. Chang's that visitors enjoy is the interior and ambiance. The interior itself has an Asian feel to it and is in black and red colors. The lighting is dim in some parts of the restaurant, but there are spotlights at the table which provides plenty of lighting to read the menu. In addition, the views are great, and the seating is very comfortable.
As far as the food goes, it is fantastic. Some of the favorite dishes include the "Shrimp Dynamite," the "Mongolian Beef," and the "Daenamet Shrimp." Also, be sure and check out some of the latest food and drinks that they offer such as the Crap Wanton, Shanghai Martini, Vegetable Springrolls, Chicken Lettuce Wraps, Calamari, and the Sesame Chicken.
But What Are Some Of The Factors That Make The Food Stand Out?
First, the restaurant serves excellent Chinese cuisine with its own P.F. Chang's innovations. The ingredients are made from scratch and are the dishes are handmade with attention to detail. Even the individual vegetables are chopped and sliced according to the particular dish, and every task, including chopping broccoli, is done with great passion and excellence.
Second, not only does P.F. Chang's have a great menu but they are constantly innovating. Incorporating Asian food from different regions, the restaurant brings you on a culinary journey with a P.F. Chang's twist on the Asian classics.
A Dining Experience Like No Other
Get more information, directions, and a tour of the restaurant at pfchangs.com!