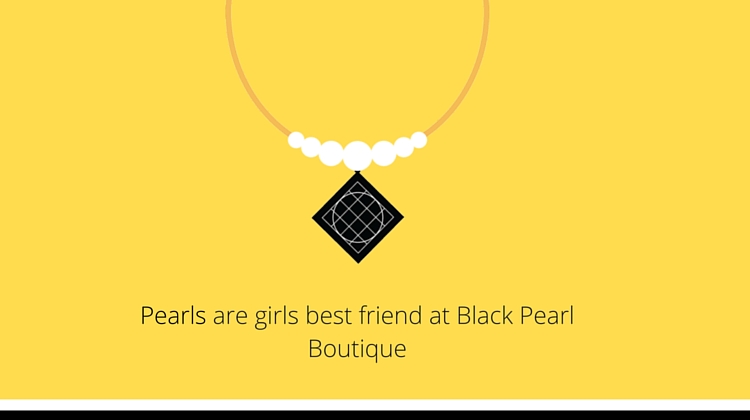 Diamonds are a girl's best friend – but so too are pearls. Treat your loved one to something a little different with the perfect unique and beautiful gift – black pearls. Black pearls provide a stunning twist on a classic piece of jewellery.
Black Pearls
Black pearls are special because they are only produced when sand or grit becomes lodged in the body of a very specific type of oyster – the Tahitian black-lipped Pinctada margaritifera. The dramatic and unique colour of these pearls has made them very popular and they are used to create iconic statement jewellery.
About BLACKPEARL
BLACKPEARL offers a range of jewellery and accessories such as black pearl earrings or necklaces that have been created by various talented designers such as Crow's Nest, Baan or Line & Jo. These stunning pieces of jewellery feature black pearls, which provide an element of uniqueness to every accessory.
BLACKPEARL was founded by local entrepreneur Lulwa Al-Mishari in August of 2011 with the boutique itself opened in April 2014 and had been extremely popular ever since, located at Lily Centre in the Shuwaikh Industrial area.
The boutique offers a wide range of quirky and cool accessories and jewellery, with fashionable and extravagant gift ideas mixed in with sophisticated jewellery designed for everyday use. You'll find something you love whether you are looking for a bit of bling or a piece of unique statement jewellery that you're unlikely to find anywhere else.
The interior of the boutique is elegant and simplistic, comprised of a large black and white space that has been meticulously filled with bright and intricate jewellery. Metallic bangles (a best seller), wrist wraps and colourful bracelets are displayed against the warm light of candles, which enhances the black pearl jewellery and adds to the atmosphere – this is a unique shop.
A gift for everyone
Whether you are looking for a black pearl necklace or head accessory, BLACKPEARL has something for everyone – with each piece of jewellery available in many shapes, sizes and designs. If you a fan of unique, one-of-a-kind jewellery and accessories then this boutique will soon become one of your favourite places to shop – and you'll be telling your friends about it too.
BLACKPEARL also stocks accessories for men, including phone covers and plain, simplistic bracelets. For children, the boutique offers cute jewellery, neat and delicate necklaces and sparkly temporary tattoos.
Be sure to visit the BLACKPEARL boutique store next time you are shopping in Kuwait – or shop the extensive collection online: https://www.boutiqueblackpearl.com/
Other Contact Information
Telephone: +965 556 18844
Facebook: https://www.facebook.com/boutiqueblackpearl
Twitter: @blackpearl_kwt
Instagram: https://www.instagram.com/boutiqueblackpearl/