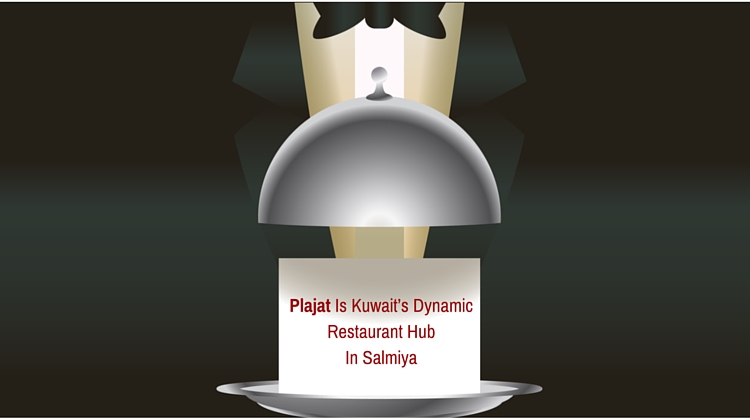 Plajat is ideally located just off the Gulf Road in Salmiya on Plajat Street, Gulf Road, Kuwait City. This restaurant hub is famous for its diverse food selections and unique combination of cultural and contemporary flavours among different restaurants. The resto hub boasts some of the best restaurants in Salmiya, and they also have the best spots for family dining in the city. There are lots of family restaurants scattered all throughout the various districts of Kuwait. But if you want a place where you can have the best of everything, you will definitely find a good family restaurant in Plajat that serves the dishes you are craving for.
The One Stop Shop For Your Palate's Craving
Plajat is basically a one-stop shop where you can virtually try different things without going to different places. If you want world-class burgers, there is JJ's and Abou Jassem caters to those who are craving for kofta and shawarma among other things. If your sweet tooth is longing for something sweet and tasty, you can try Meywa. And if you want to enjoy all the different flavours from different countries, try Sandwich where they serve a diverse menu from various parts of the world.
A Dining Experience Full Of Surprises
Different restaurant hubs from around the world have its characters and ambiance. But Plajat is considered to be one of these hubs that portray the real diversity of cuisine influence of Kuwait. By keeping everything on location, Plajat was able to fuse together different food concepts that create a genuinely different dining experience that is full of surprises.
The diverse food culture presented by different restaurants that comprise Plajat integrates local tradition as represented by their cultural past. Due to its history and land location, its food culture has been greatly influenced by the traditions and cultures of a nearby state including visiting foreigners. This can be seen to develop upon the austere environmental actuality and conventional living, a food heritage of reasonably extensive social equality.
To learn more about Plajat and the restaurants within the complex, visit http://bazaar.town/the-new-plajat/.