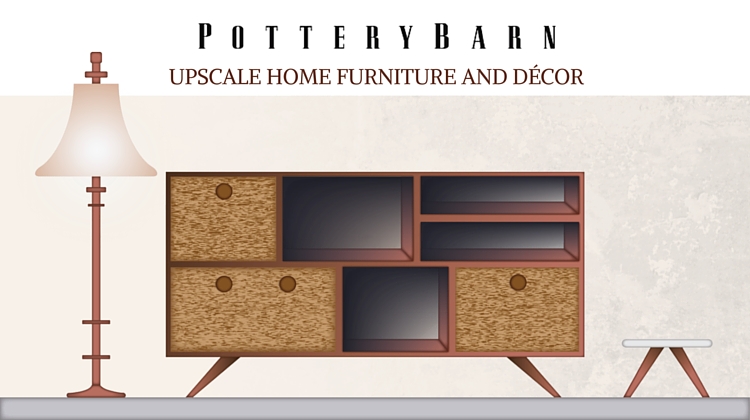 Founded by Paul Secon, the original store of Pottery Barn first opened in 1949 at West Chelsea in lower Manhattan. One of the key secrets of the company towards success is the sacred approach of its founder to well – designed merchandises. Specializing in closeouts and tabletop seconds, Paul Secon offered customers great value on exclusive and fashionable homewares and decors. Today, Pottery Barn continued with its legacy of expertly crafted collections expanding to a wider range of stylish outdoor and indoor home furniture, décor, accessories and a whole lot more.
A History of Expert Craftsmanship
Over the years, Pottery Barn offered a wide variety of decorative household items with a careful approach to design, quality and durability. The demand for their craftsmanship grew and enabled them to expand to the West Coast. In 1983, Pottery Barn was purchased by The Gap Stores, Inc. and three years later, Williams-Sonoma took over the ownership. In 1987, the first Pottery Barn catalog was launched, and millions of customers worldwide received their world-famous catalog each year since then.
On December 2012, Pottery Barn opened its first retail store outside of North America. M.H. Alshaya signed a franchise agreement with Pottery Barn and opened its first Middle East store in Kuwait. They also no have stores in Dubai, Abu Dhabi, Saudi Arabia and Riyadh among others.
Growing Brand Evolution
Pottery Barn has continued to evolve over the years by establishing the company's own Design Studio. This move put great emphasis on their sacred approach to world class craftsmanship and experimenting with different high-quality materials. At present, Pottery Barn focuses mainly on four areas: design innovation, providing top of the line customer service, manufacturing long lasting products and giving back to global communities. In every product development, Pottery Barn makes sure that their steadfast commitment to product quality is evident. They take pride in their timeless designs made with premium materials by expert craftsmen.
You can visit them at 1st Avenue – The Avenues, Kuwait City or call them at +965 2228 3364 for inquiries about their products. Before planning a visit to one of their stores, Pottery Barn recommends calling the store first to confirm location and hours.
Store Hours:
Sunday–Wednesday 10a.m. – 10p.m.
Thursday–Saturday 10 a.m. – Midnight