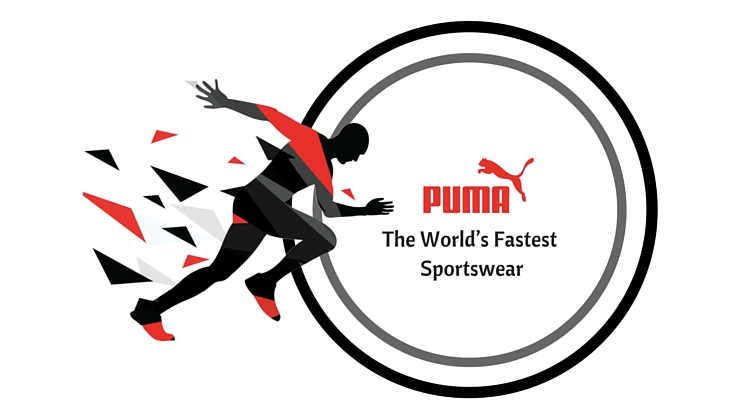 For more than 65 years Puma has been designing and manufacturing sportswear for some of the most recognizable sportspeople on the planet – and those who want to emulate their success. In sports that range from golf, football, running fitness, to motorsports, Puma is one of the most high profile and recognizable brands on the planet today. For consumers in over 120 countries, PUMA has become a way of life and innovation has become the watchword when it comes to bringing only the best in footwear, apparel, and sports accessories to an increasingly demanding market. In 2013 PUMA recommitted itself to bringing trendy and technologically advanced products to market under the guiding principle of 'Forever Faster'. This principle has proven a resounding success with the company able to service customer needs with more speed and greater efficiency than ever before.
Iconic Style and Performance
PUMA has renewed its commitment to provide consumers with the products they want when they want them. With brand ambassadors that range from Usuain Bolt, Arsenal football, and Rihanna, PUMA is now in a better position than ever before to take the brand to new heights of style and performance. The partnership with Rihanna has ensured that PUMA style is now one of the visible attributes of the brand's performance. PUMA lifestyle brands now include products such as The Creeper, which was designed in close cooperation with Rihanna and 2016, is positioned as a watershed year for PUMA style with a new collection of styles aimed at women set to take the market by storm with Rihanna in control as PUMA creative director. In football, the newly launched evoSPEED SL has been greeted with excitement and has solidified its market position as the lightest football shoe in the world at only 130 grams. The introduction of boxing inspired fashion in the Eskiva range has also further entrenched PUMA as manufacturers of some of the most innovative and stylish footwear ranges in the world.
Greater Shopping Choice
Today, PUMA is focussed on bringing consumers, even more, choices when it comes to their preferred style of shopping. With the 'Forever Faster' retail stores rolling out across the globe PUMA has revitalized its approach to retail. At the same time, PUMA is focusing on bringing consumers, even more, choices when it comes to online shopping.
The brand is also improving its representation in partner stores across the world. PUMA has now focused on the retail experience like never before, and when combined with the brand's enhanced focus and technology, it is able to bring the best accessories, footwear, and clothing to PUMA fans across the globe.
Get Faster with PUMA
To learn even more about the new PUMA focus on technology and customer satisfaction visit www.puma.com or the PUMA Facebook page at www.facebook.com/PUMAGroup/.