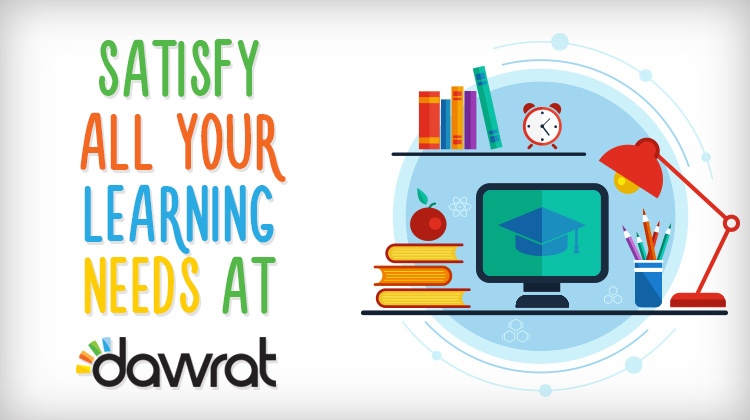 Since its founding in 2011, Dawrat (Arabic for "course") has evolved from an online course listing based in Kuwait to the largest platform providing information, registrations and reviews for courses held in the entire GCC region.
Quick and easy way to browse training courses online
Dawrat works to provide potential learners with all the information they need to apply for training courses in the region, as well as a hassle free way to sign up and pay for the courses.
Users do not need a membership to browse the courses listed on the website, where a wealth of essential information is available for viewing. An overview of the course is given, together with details such as date, time and location of the course, as well as the language the course will be delivered in. Contact details are also listed for learners who wish to find out more.
To sign up for courses, a membership is required, though signing up for one is completely free. Various payment options, such as Knet, credit card, and direct payment to the course organizer, are available for a safe, fuss-free payment procedure. Members also get access to additional tools, such as following and liking courses to receive up-to-date notifications and changes, saving them for later perusal, and even sharing them on social media with friends and family. Users can also comment and post reviews on courses after attending them, to give future learners a better idea of what will be delivered.
Personalized service
Dawrat aims to provide personalized service for every user to give them the best learning experience, through understanding their needs and helping them to make the best decisions in course selection.
Information on course organizers is freely available to let users find out more about the course instructors and company before signing up for courses. Dawrat also works on their end to utilize information provided to better respond to the user's individual needs.
Technologically friendly
Dawrat seeks to provide an easy way for anyone to access and browse courses online. To that end, they have worked to integrate their services to reach out to customers as much as possible. Their mobile application can be downloaded from the App Store (only available on iPhone) for instant access to Dawrat. Users can also sign up for a weekly newsletter to keep updated on courses available in their area.
The service also maintains several accounts on social media for users to keep updated on course updates and promotions at all times.
So visit Dawrat today and start learning!
Official Website: https://www.dawrat.com/kw/en
Twitter: http://www.twitter.com/dawratkw/
Instagram: http://www.instagram.com/dawrat/
Youtube: http://www.youtube.com/dawrattv/
Facebook: http://www.facebook.com/dawrat.online/