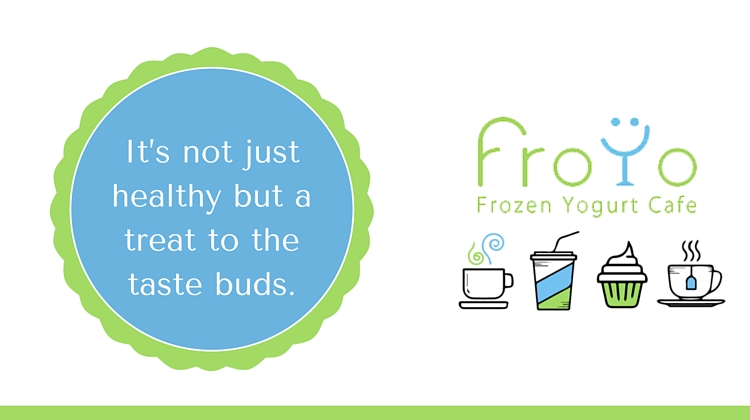 Food is a necessity but tasty food is a choice. The food industry is probably the only industry that can never run out of business. With the increasing awareness and need to turn to healthy food habits, the industry provides a plethora of healthy options. The changing lifestyle has forced many to shift to 'fast' and 'junk' food but it is a threat to people because of its slow but sure degenerating characteristics. Contrary to popular belief healthy food can also be tasty and delightful!
A healthy twist on everyday food
Yogurt is well known for its many health benefits. Flavored and frozen yogurt adds immense taste and makes for a healthy dessert or mid-day snack. With this idea, FroŸo came into being. It is a Frozen Yogurt café that offers many healthy yet yummy options to people. This popular café in Kuwait has seen increasing footfall and rising likeability. It's not just healthy but a treat to the taste buds! Available in a wide variety of flavors it has something to offer to each and every one!
Options Galore!
FroŸo café is a cool place to hang out with a detailed and extensive menu. You can choose from a range of fruity, chocolaty or coffee based products- you name it, they have it! Not just a yummy yogurt but they also have the option to add an array of interesting toppings. So you can create your own special yogurt and add all the toppings that you like. It offers smoothies too that are a perfect blend of taste with texture. Successfully running since 2010, today FroŸo café is one of the most visited café in Kuwait. Many come for the fascinating flavors they offer and wash it down with a cup or two of tea or coffee, also on the menu!
This Yogurt Café also provides the ease of online orders. If you are relaxing at home and want them to deliver your favorite yogurt or smoothie at your doorstep; all you need to do is place an order online. It can be a great party dessert idea that is affordable, full of taste and a definite hit.
Started and run by two passionate and enthusiastic foodies, FroŸo café maintains the highest quality and standards required. It shares the love for food and yogurt through social media platforms, and it has definitely helped it gain more and more customers. A yogurt café is a new trend that is gaining popularity; not just because of the flavors but also because of the health benefits. So the next time you have a craving for something sweet and savory visit your nearest FroŸo café and enjoy the flavors!
Visit www.froyo.com.kw or connect with them on Facebook (http://www.facebook.com/FroYoCafe), Twitter (http://twitter.com/FroYo_Cafe) and Instagram (http://instagram.com/froyo_cafe) for appetizing updates!  You can also contact them directly at  (+965) 25 33 88 00