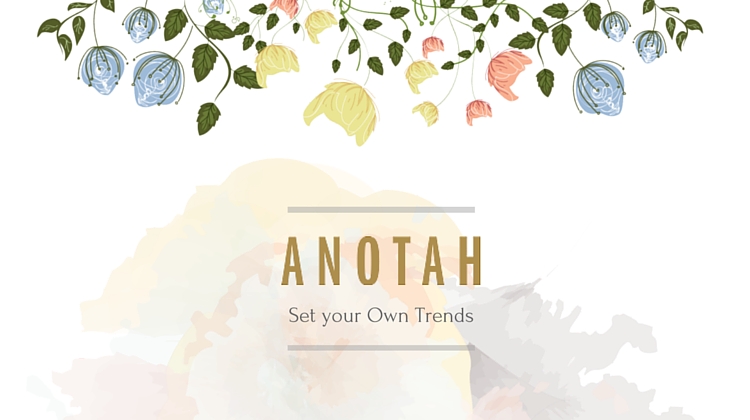 Inspired by global fashion, Anotah is a network of retail outlets all about allowing the consumer to keep up with fashion and stamp their unique style to their look. Whether you want to be bold and exciting or prefer a more dressed down look, the extensive choice at Anotah will allow you to explore your personal take on what it means to be ultra-stylish. With a collection of only the best clothing inspired by the fashion capitals of the world, Anotah focuses on providing customers with style from top drawer – quality and the highest standards are Anotah's promise, and it is a promise that is delivered on every day. With shops in countries across the Middle East including Kuwait, Qatar, Bahrain, Saudi Arabia, and the UAE, you'll be able to find Anotah quality fashion wherever you are.
A Focus on the Customer
Driven by a passion for style and internationally inspired design, Anotah is committed to bringing the customer the latest fashion influenced by international trends. However, it's not all about the fashion. The company is also a lifestyle partner to its many clients. Anotah's customers know they have the unlimited choice when it comes to clothing manufactured to the highest standards in the world. The company is also committed to understanding what customers want. Whether it's in terms of the ultimate levels of service or the design of the company's retail outlets, there is no limit to the lengths Anotah will go to ensure it provides the best customer experience in the region.
Unlimited Range
With an eye on the latest avant-garde styles and a focus on affordability and commitment to quality, it is no wonder the fashion collections from Anotah have become favourites with buyers from Kuwait and elsewhere. From women to children, everyone feels special when they become part of the Anotah experience. When buyers want exclusivity, high savings, and friendly service they know they can always turn to Anotah.
Get the Anotah Experience
Visit www.anotah.com for more information on store locations and fashion trends. Alternately learn even more at www.facebook.com/Anotah. For more information phone +965 2571 0189