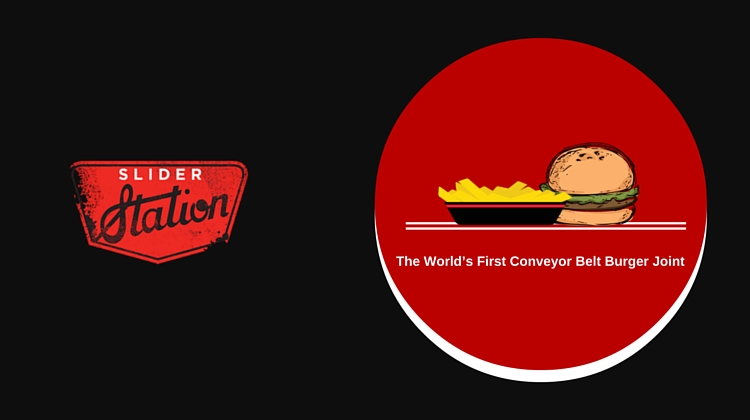 Slider Station is Basil Al Salem's brain child who is also the creator of Open Flame Kitchen, Burger Boutique, and Roadside Diner. Aside from being the pet project of the originators of the progressive burger movement in the Middle East diner tycoon, Slider Station is also the world's first conveyor belt burger restaurant. This concept is derived an already existing sliders idea first implemented at Burger Boutique but originally taken from the business model of an American Gas Station during the 1940s.
Taking The Burger Joint Industry In A Stride
The Slider Station presents the appeal of a classy industrial restaurant specializing both in gourmet and classic sliders with a complete selection of American inspired tapas, flatbreads, grilled specials and high end, freshly prepared desserts from its chocolatier house known as the Cocoa Room.
The typical dining experience at Slider Station has always been the dream of every burger aficionado who understands the diversity of the rare and contemporary dishes offered on this side of Gulf. No matter what you want whether you are in for a quick bite, or you want to experience a one of a kind dining event, there is plenty choose from at Slider Station that will cater to your palate's unique taste.
A Burger Joint With A Character
If you are looking for a new burger experience and one of a kind dining experience, the Slider Station offers a well-regarded and much-appreciated menu because of diverse options of sliders to choose from. However, their burgers are not your typical American burger. From Wagyu Cheesesteak to Grilled Chicken & Mozzarella with pesto mayo and sun-dried tomato, Cajun Battered Fish with tangy citrus tartar, Peking Duck with spring onion and hoisin sauce and ancho maple-braised short ribs with melted cheddar & onion rings, customers are really in for a palatable treat.
For a complete list of their menu, visit Slider Station website at http://www.sliderstation.com/kuwait/menu/. You can also go to their home page to know the latest store promo and other important news they share to their customers. You can also interact with them through Twitter at http://twitter.com/SliderStation.