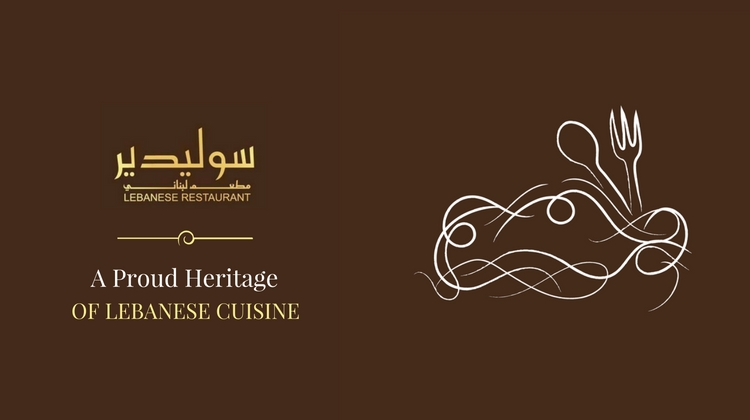 The area of downtown Beirut known as Solidere is widely recognized as one of the most architecturally diverse neighborhoods in the Middle East. A proud heritage based on over six millennia of civilization, it represents the beating heart of culture. With a mix of ancient and modern, this is a place where both old and new combine to provide a backdrop to a vibrant and exciting city – where style and taste combine as nowhere else in the world. With influences that range from the Roman Empire to the Phoenician seafarers of old, the architecture shows a mix of influences apparent in the design of buildings and architectural highlights such as the Roman baths, Martyrs Square, and the Mohammed al-Ameen Mosque. This area, which has seen the passing of many great civilizations, is the birthplace of Lebanese cuisine with its many influences and subtleties of taste. It is this heritage that is the inspiration behind the cuisine offered at Solidere restaurant which has fast become one of Kuwait's most popular dining spots. Whether patrons are in search of the traditional or the contemporary, Solidere is a place that provides not only exceptional dishes but also a unique dining experience.
Exceptional Variety
The heart of Lebanon is transported to the modern city of Kuwait through a variety of dishes including opulent main courses and sumptuous desserts, as well as a wide variety of beverages. At Solidere, even the most demanding of gourmands will not be disappointed in either the choice or the subtle and bold execution of Lebanon's signature cuisine. From traditional appetizers such as the famous Pine Homous to the much loved Baba Ghanouju and indulgent main courses such as the Mediterranean-influenced kebabs and Aroyes, any guest at Solidere will be spoiled for choice.
Start the Day in Style
The breakfasts at Solidere have become a firm favourite with those in Kuwait who are in search of a hearty and healthy way to begin the Kuwaiti day. With more choice than ever before, the Solidere buffet offers both a delicious and cost effective way to start each day. From fresh fruit juices to specialty coffees and the most delectable cuts of meat and fresh dairy products, breakfast at Solidere is an experience that will not be soon forgotten – and one that will have patrons returning time and time again.
Visiting Solidere
To enjoy Lebanese cuisine at its finest, visit Solidere at Salem Sabah Al Salem Al Sabah St, Fintas, Kuwait or call +965 2371 5333 for reservations. Visit www.facebook.com/Solidere-Lebanese-Restaurant-171374276226131/ to find out more about Solidere. View the Solidere menu at http://www.solidereq8.com/.