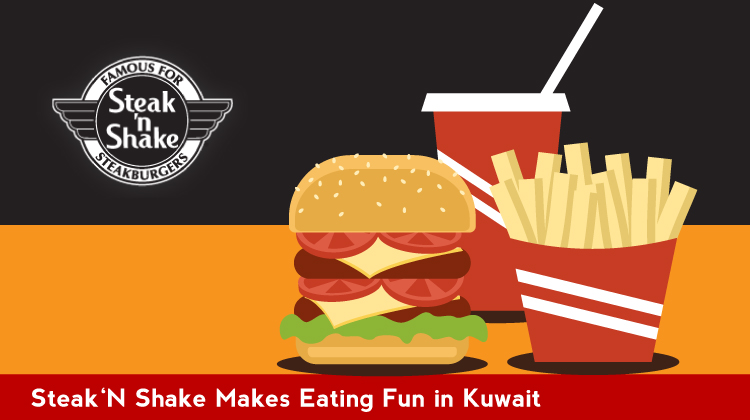 Steak and Shake is a restaurant franchise that has gained popularity since opening its doors in 1934. The company was founded in 1934 by Gus Belt in Normal, Illinois. The concept of the company was to create a premium burger made from authentic ground steak and pair it with a premium hand-dipped milk shakes. In order for customers to ensure they were getting the finest cuts of meat, the original location would hand grind the steak in front of their customers right before cooking it. That makes this an exciting dining choice in Kuwait.
Employment at Steak N Shake
Those interested in working at any of the steak n shake locations will need to apply for the individual location. The steak n shake application process is directed at each individual location and that means you'll need a general idea of where you want to work. Keep in mind that in addition to knowing the location you want to work it, it is important to understand the general overview of the steak and shake menu as many managers will expect you to know what it contains.
An Evolving Steak N Shake Menu
While each individual steak and shake restaurant will have its own list of local favorites, there are some trademark items that each contains. Breakfast for example is available until 11 AM at each location. This includes egg skillet dishes or all you can eat pancakes on the menu. Lunch and dinner are then are the list of original and specialty steak burgers. Choose your favorite toppings and then order a hot meal that will hit the spot. You can then pair it with a classic, side by side, or specialty milkshake.
Of course, there are salads on the menu for those who would prefer to eat healthy. Of course, seasonal favorites are always on the menu with holiday themed shakes during the holiday season and seasonal gourmet steak burgers that are released that carry over the overall of a theme of a holiday that is coming. Steak N Shake is definitely one of the more interesting places to work at or dine. With premium round, T-Bone, and sirloin meat, this is a company that continues to deliver quality and excellence above all. Keep them on the radar the next time you're interested in working with the 20,000+ other employees they have ,or if you are simply wanting to experience a unique dining experience wherever you are in the world.
For more information on Stean N Shake in Kuwait, take the time to visit the following:
http://www.steaknshake.com/
https://twitter.com/SteaknShake
https://www.facebook.com/steaknshake/