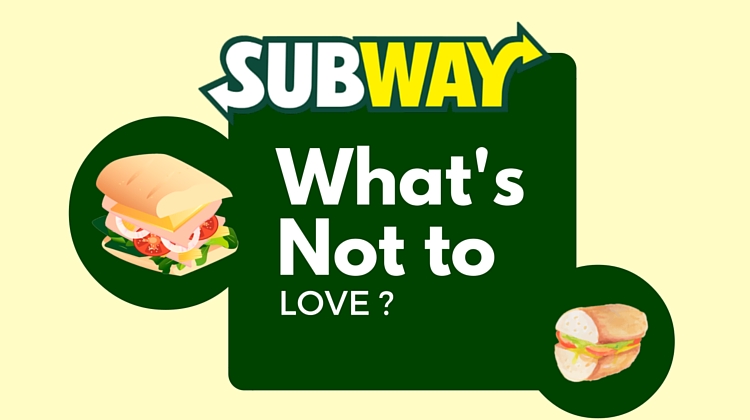 It might surprise you to know that at the end of 2010, SUBWAY became the largest fast food chain worldwide with a whopping 33,749 restaurants across the globe – that's 1,012 more than McDonald's.
Founded way back in 1965 by a seventeen-year-old man named Fred DeLuca, Subway was originally Pete's Subway sandwich shop, which Fred relied upon to fund his medical studies. The first store was opened in Bridgeport, Connecticut, which was so successful that Fred and his partner Dr. Peter Buck planned to open 32 stores over a ten-year period. Little did they know that Subway would one day become the global chain that it is today.
And what's not to love? You pick your bread from a delicious selection of different grains, you pick your size, you pick your filling, and you can choose from a number of salads and sauces to complete your perfect sandwich – and it's always guaranteed to be tasty!
Delicious worldwide despite a difference in markets
One of the main reasons that SUBWAY has been so successful worldwide is that the company is committed to continually evolving to meet the needs of the customer both today and in the future. The menu in SUBWAY Kuwait is one such example of how the company can adapt to the needs of its customer.
SUBWAY has created a menu that aligns with the Islamic Halal requirements of Kuwait, ensuring that all of the ingredients required to produce one of their delicious sandwiches have been sourced according to requirements.
As well as meeting the Islamic Halal requirements of the country, the meats served at Subway Kuwait have also been produced to meet the SUBWAY stores high standards in taste, look and quality.
The menu at Subway Kuwait
The menu at SUBWAY in Kuwait is similar to that you would expect to find all over the world, with classic subs, toasted subs and low-calorie options as well as local favourites. In Kuwait, the local favourites include Chicken Pizziola, Seafood Sensation, and a Pizza Sub.
Other Contact Information
SUBWAY Kuwait offers takeaway options and will also deliver to your home – give them a call on +184 9999 and enjoy a fresh SUBWAY sandwich from the comfort of your home.
Telephone: +184 9999
Website: https://www.subway.com.kw/
Talabat: https://www.talabat.com/kuwait/subway
Facebook: https://www.facebook.com/SubwayKwt/
Instagram: https://www.instagram.com/subwaykuwait/
Twitter: @SubwayKuwait