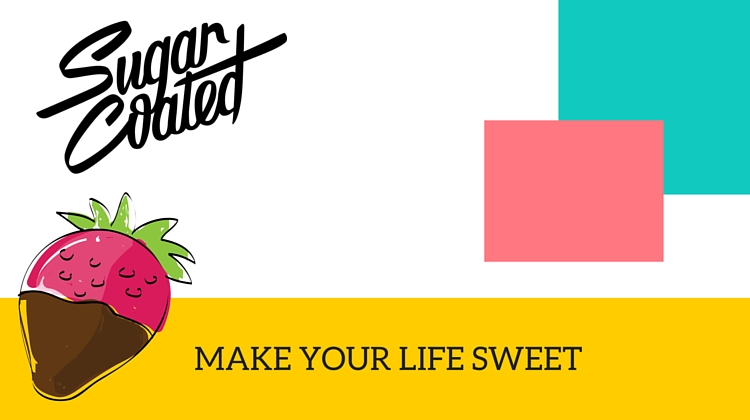 Sugar coated: Make your life sweet!
Who doesn't wants doesn't like sweet people? We all like sugary food- it feeds our brain, makes us feel unstoppable and simply makes us sweet too. However, sugar is not the best for our bodies, if we eat too much of it, sugar can make us gain weight and feel sluggish. So, next time you visit Sugar coated oh my, make sure to eat the right amount of Sugar coated oh my's irresistible desserts.
After all you may want to come again for more!
Next time you feel stressed, need a break from your diet, or just need a pick me up dessert, you can go out and experience something new. Sugar coated oh my may become your diabetes developing method of choice!
This new project is not just another simple bakery. Sugar coated oh my offers a novel way of discovering the almighty pleasures of sweetness-chocolate-covered strawberries!
Who else is in the mood for some chocolate?
This classic dessert is brilliantly made by Sugar coated oh my, a company specialized in chocolate-covered strawberries.
This project seems to never stop growing (just like the number of chocolate strawberries I've eaten from Sugar coated oh my)! The company started with a humble selection of 4 different flavors. Today, its menu includes 14 unique flavors ranging from white chocolate to dark Ferrero chocolate.
The chocolate for these strawberries is made only with the finest chocolate. Do any of these names sounds familiar? Nutella, Ferrero and Kinder. These are some of the award winning chocolate companies that Sugar coated Oh my dips its strawberries in. Mouthwatering, huh?
Need a coffee to stop yourself from a sugar crush? No problem!
You can now avoid the tiredness coming after indulging in too many delicious strawberries! Sugar coated oh my is located at Nesqa coffee in Kuwait city. Sip a cup of coffee along with your dessert. The owners of this project truly seem to have thought of everything!
Can't control yourself from eating the whole box of sweets? Me either!
Worry not! With their two different box sizes you can mix and match all the flavors of cookies and strawberries your heart desire! If you cannot seem to choose between the multitudes of mouthwatering options, mixed boxes split between cookies chocolate covered strawberries! Time and money saved! These boxes are also great gift ideas for any strawberry lovers.
So next time you have a sugar craving, try Sugar coated Oh my cookies and strawberries!  They may be that new pleasure you've were seeking! If you want to stay posted about their new flavor releases don't forget to check out their official web page http://www.sugarcoated.com/ and follow them on Instagram @ Sugarcoated.