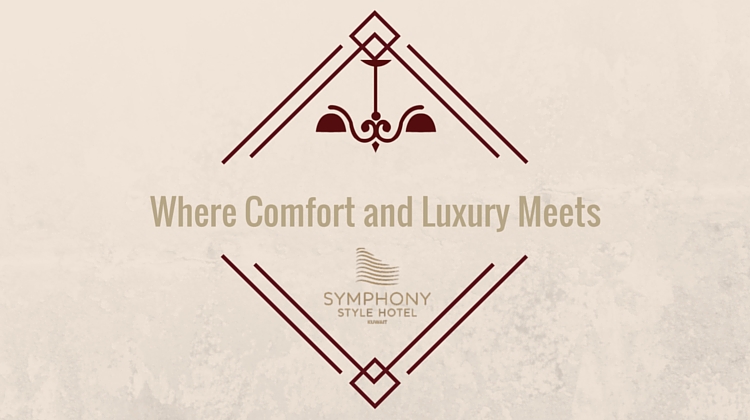 Just 2 kilometers from the Kuwait Scientific Center and about 11 kilometers from the tallest skyscraper in Kuwait, the Al Hamra Tower, Symphony Style Hotel is a posh, high-rise building with a contemporary design overlooking the serene Kuwait Bay.
Where To Stay When In Kuwait
If you are visiting Kuwait and you want to get the best out of your accommodation, you really need to experience the luxury of Symphony Style Hotel. But this does not mean that you need to spend thousands of dollars on expensive five-star accommodations. Symphony Style have several options for affordable yet highly comfortable accommodations. When it comes to excellent services, world-class amenities, and top of the line facilities Symphony Style will make sure that you will have excellent and comfortable stay during your visit.
Contemporary Rooms, Vibrant Décor and World Class Facilities
Symphony Style Hotel is known for its modern rooms with lively ambiance because of its colorful and flamboyant décor. All rooms are equipped with state of the art flat screen tv's, WiFi connection and Nespresso machines with complementary coffee makers as well.
All non-smoking rooms have spectacular views of the Arabian Gulf and individualistic décor. The hotel also boasts luxurious facilities and modern amenities like iPod docks among others. And regardless of the type of accommodation.
If you are looking for a relaxing activity after an exhausting trip, Symphony Hotel has its Six Senses Spa that is popular for its signature treatments. You can enjoy a relaxing massage or choose from any of the traditional Asian therapeutical treatment they offer. The hotel also has its own sauna and yoga studio and carefully selected areas conducive for relaxation.
Make Your Reservations Now
And to make sure you get the best deals when planning to book at Symphony Style Hotel, make sure you visit their Facebook page  and find out about ongoing promos and other discount offers that can help you save money. Take time to visit their website at http://www.quorvuscollection.com/symphony-style-hotel to have a glimpse of what they have to offer. Symphony Hotel is located at Symphony Style Mall, Arabian Gulf Road، Salmiya 22012, Kuwait with telephone numbers; +965 2577 0000.