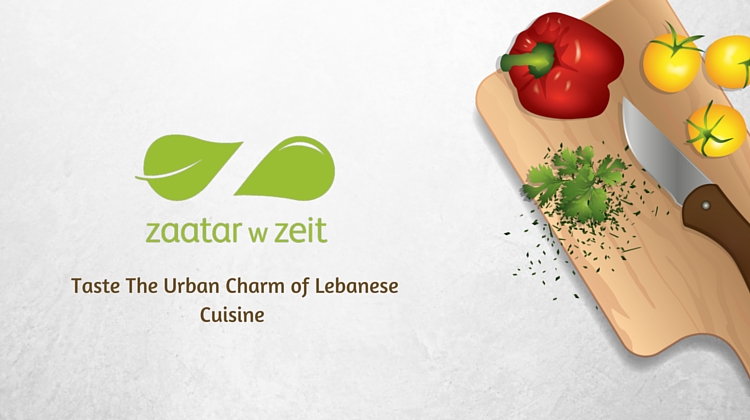 Zaatar w Zeit is a Lebanese company owned by Breakfast & Co. S.A.L. Founded in 1991 in Lebanon, Zaatar w Zeit is an urban eatery with more than fifteen branches operating in Lebanon and about thirty-three franchises in other parts of the Middle East including fifteen branches in the United Arab Emirates. The company also has its branches in Kuwait, Saudi Arabia, Jordan, and Qatar.
Zaatar W Zeit is a reference to Arabic term for thyme known as "za'atar" which is a common herb in the Middle East and often used in most Arabic cuisines notably used in Za'atar manakish preparation and other products. Zeit refers to the Arabic term for olive oil. Over the years, Zaatar's franchises have developed to a far more diverse menu instead of its traditional zaatar based products.
Zaatar's Fusion of Culinary Charm
Zaatar w Zeit's culinary charm lies in the fusion of a lot of diverse Lebanese culture including a touch of contemporary Arabic cuisine. This Middle Eastern urban cafeteria inspired eating establishment easily transforms into a vigorous and dynamic eatery. Its contrasting characteristics make it even more attractive. From classic and modern Arabic menus to distinct Lebanese flavor, all of these are fused into one which creates Zaatar w Zeit and makes the restaurant popular among customers.
Among the local favorites at Zaina are the Manakeesh traditional platter, salads, pizzas, specialty wraps and a whole lot more. They also offer uniquely mixed desserts popularly combined with roasted cold or warm light beverages. Some dishes at Zaatar are made to order, and each menu is tailored according to the palate desires of customers.
Zaatar w Zeit Knows How To Tickle Your Palate
For those craving for Arabic dishes with a hint of Lebanese cuisine, Zaatar w Zeit's will definitely tickle their palates. This is the Middle Eastern urban counterpart and is very popular among the locals. Food prices here are very reasonable and with its festive ambiance, all you need to have is a casual dress, walk in, grab a table and place your orders.
For more information on their menu, you can visit their website at http://www.zaatarwzeit.net/ or like them on Facebook https://www.facebook.com/zaatarwzeit. Follow them on twitter https://twitter.com/zaatarwzeit and get daily updates and know the latest additions to their menu.