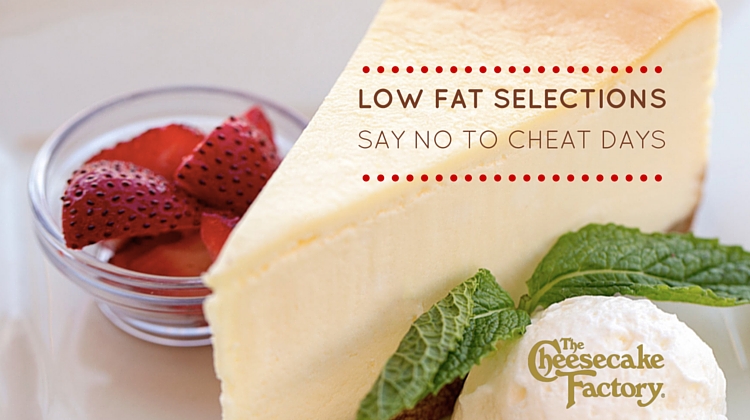 For those people who are watching their sodium, cholesterol and fat intake, The Cheesecake Factory with it specialty entrees, gourmet burgers and cheesecakes may seem like a no-go area. But that is not the case anymore. You can have a full-fledged meal at The Cheesecake Factory without having to blow out your nutrition plan for the week. The place is perfect for an easy family dinner, or a fun night out with friends.
The American eatery is known for its huge portions, delicious desserts and fun atmosphere, making it difficult to control your appetite with all the tempting options. However the new menu consists of cuisine that is very diet friendly.
SOMETHING FOR WEIGHT WATCHERS
Guacamole is a good way to get some potassium, heart healthy fats, vitamins and Fibers found in avocados. For sideline, one can order raw veggies like celery, carrots and cucumbers. After the hearty appetizer, you can have a light salad packed with Omega 3 full proteins such as the Herb Crusted Salmon Salad or the Seared Tuna Salad, with in-house made dressings. Some other choices for those watching their weight are the grilled artichoke and steamed edamama. The edamama takes a while to eat and the soya beans are high in protein and fiber, it satisfies the hunger without stuffing on extra fats.
Their new Skinnylicious menu makes it easy for weight watchers to enjoy the beautiful ambiance of the restaurant while having delicious food, which won't make them feel guilty even if they over-eat.
From their Skinnylicious menu, the Soft Tacos are a hit. They are filled with spicy shrimp or chicken, tomato, onions, avocados, and crema and are served with a sideline of escabeche veggies. The come in servings of 3, which makes it a meal good enough for 2 people. The meal has a total of 500 calories. The healthy fats in the avocado are likely to make you feel full for long, besides tasting great. The dish is nutritious, filling and worth every bite.
Sometimes it is good to indulge in a juicy burger and shoo away all the fats from it. The skinnylicious grilled turkey burger satisfies all cravings for a juicy burger and the cherry on top are all the greens they serve with it. They distract you from eating the variety of breads they bring you. It is packed with a total of 520 calories!
DESSERT DOES NOT HAVE TO BE A CHEESECAKE EVERYTIME!
For dessert, you can order a bowl of fresh fruits alongside their skinny cocktails. Even more, for beverages you can also order from a variety of fresh juices that compliment your meal.
So the next time you plan to ditch your cheat day, and eat a wholesome and healthy meal, which is filling, nutritious and a treat to the taste buds, head to any branch of The Cheesecake factory and satisfy your craving! For more information about the menu, visit their website, Facebook page or follow them on Instagram. It has 2 franchises in Kuwait, one in Arabella Al Bida's and the other in Grand Avenue- The Avenues.
http://www.thecheesecakefactory.com/locations
https://www.facebook.com/thecheesecakefactory