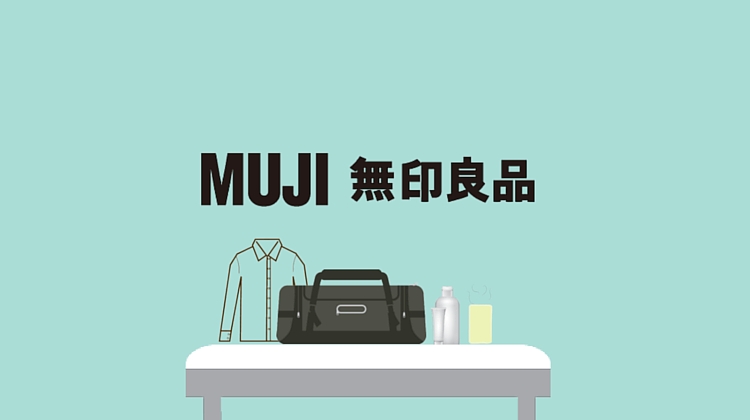 Muji is the commercial face of a Japanese holding company, Ryohin Keikaku Co., Ltd. That sells a complete range of consumer goods and a wide selection of high-quality household items.
Derived from 'Mujirushi Ryohin', this Japanese name means "no label quality goods". The company was first launched in 1980 in Japan and it successful caught the interest of the 90's because of its no label concept. Since its products are not branded, the items they sold are more affordable.
Breaking Away From Conventional Marketing
Muji built its brand by selling home furniture and household items that have no labels or brands. Over the years, the company was able to build its own pool of loyal customers mostly because of the high-quality products and timeless design. Add to that the absence of brands or labels, which is usually the norm of commercial products; it easily captured the interest and curiosity of customers.
Most of the time, customers expect to find low quality and poor design concept among unbranded products because it is considered as generic and mass produced. The genius of Muji is to transform this negative paradigm into a commercial marketing success that most companies can only dream of.
At present, Muji is the place to go to when looking for functional, stylish and reasonably priced goods without sacrificing its quality. They offer a wide selection of lifestyle products that range from home furniture, décor, storage items and household goods. They also carry unbranded clothing line, luggage, stationeries and a wide variety of gift items.
Core Principle For Success
For several decades since Muji first opened its doors to customers, the market has seen drastic changes that impacted various businesses. But the company's key secret to success allowed them to remain steadfast and endure various changes in the commercial market. By remaining consistent with the company's three core principles; selection of materials, streamlining of processes, and simplification of packages, Muji was able to ride the wave of change that swept the market over the course of three decades. Muji now has a vast global presence that includes Kuwait, United Arab Emirates, Bahrain, KSA, Europe, etc.
Visit Muji at The Avenues in Al Rai City, Kuwait and discover the high-quality products they offer. For inquiries, you may call the Grand Avenue store at +965 22283147 / 8.