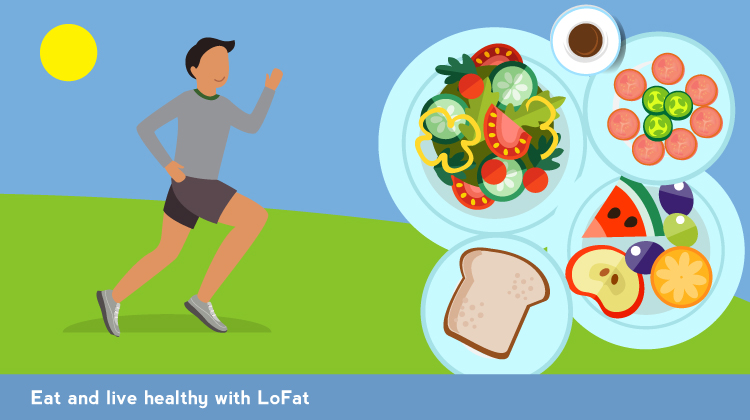 Obesity is a global problem that affects both adults and children across the world. Obesity is responsible for conditions such as heart disease and diabetes that impact on the enjoyment of a healthy and happy life. Kuwait is also affected by the problems associated with obesity – however, the epidemic of obesity is being tackled by the LoFat Group, which is providing dietary solutions to improve the health of people of all ages in Kuwait.
The company has a string of dining outlets as well as diet centres that allow customers and clients to enjoy a healthier lifestyle through both weight control programs and dining choices. The mission of the LoFat Group is committed to developing a holistic and dynamic approach to tackling obesity.
More Options
The Lofat Group approaches the issue of obesity from a number of angles, including lifestyle centres and a chain of retail establishments. The Group operates a number of divisions that include diet centres such as the LoFat Lifestyle and Lofat Juniors (a diet centre for younger people), LoFat Coops, a school-based programme and the network of LoFat restaurants.
Diet Centres
The problem of obesity is a complex one and the establishment of the LoFat Lifestyle Diet Centre is designed to provide a comprehensive approach including weight control programmes to those struggling with weight issues. Through private interaction with skilled dieticians, clients are provided with personalised diet plans that not only provide a route to a healthy lifestyle but that also enables them to enjoy a diet filled with great tasting food. The monitoring programme keeps track of weight and general health as well as providing guidance for every meal.
The LoFat Juniors Diet Centre is aimed at curtailing the increasing problem of obesity in children and adolescents. The provision of pre-packaged, nutritious meals for children aged 6 to sixteen is designed to optimise both physical and mental wellbeing.
Restaurants
With an approach that emphasises the healthy option when it comes to express delivery meals, LoFat restaurants allow health and weight conscious people in Kuwait to enjoy great tasting meals still without the stress of cooking at home. Every meal is prepared fresh and ingredients are of the highest quality in line with the LoFat commitment to the provision of wholesome and healthy meals. Clients can choose from salads, pasta, wraps, sandwiches, pizza as well as arrange of juices and desserts.
Enjoy a Healthy Option Today
The LoFat restaurants can be found in Shaab, Abu Halifa, Jabriya, Al-Salam, Sharq, Khaldiya and Avenues and school canteens are also provided with LoFat options. To find out more visit http://www.thelofat.com/ or call 222 50 650. Further information can be sourced with a visit to www.facebook.com/LofatKuwait/