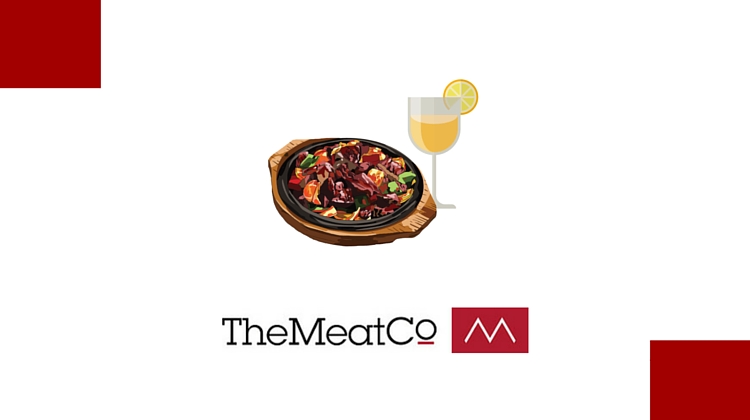 The Meat Co in Kuwait specializes in a multitude of savory signature meats that are sure to entice your taste buds. This steakhouse cooks and prepares their meats in a way the taste and texture are unlike any other that you have ever tasted. The company originated in Johannesburg in the year of 2000. It was opened by one of the most successful and recognized of restaurateurs, Costa Tomazos. Its opening marked the original foundation of the Food Fund International organization from Dubai. Nearly 20 years later, The Meat Co is considered to be an elite brand and one of the most respected steakhouses within the food industry.
Design and Appeal
One of the most captivating aspects of The Meat Co – apart from its delectable menu – is the innovative and eclectic design. The restaurant combines the elements of distinctive colors, unique textures, and exotic elements to create a theatrical-based environment so that the diners taste buds AND minds may be entertained upon their visit. The design and appeal have captured audiences for nearly two decades. That, coupled with a menu that tantalizes the taste buds has resulted in The Meat Co-developing an adamant international reputation among diners, critics, and others in the restaurant business.
Menu Recognition
The Meat Co is known for its succulent sources of meats on its menu. The restaurant currently has eight different restaurants, and each has been recognized for the delicious menu choices. The savory dishes that are currently available display the tastes and cultures of several regions of the world. As you browse through the selection of premium steaks, you will discover fantastic options such as grass-fed Pampa Humeda Beef from Argentina and Miyazaki Wagyu from Japan. The Meat Co currently has restaurants in the Middle East, the United Kingdom, and in South Africa. If you want to stimulate your taste buds and your senses, you should schedule a stop at The Meat Co in Kuwait.
Contact Information:
360 Mall 6th Ring Road, Al-Zahra District, Kuwait
Phone: + 965 2530 9696
Website: http://www.themeatco.com/al-zahra
Facebook: https://www.facebook.com/TheMeatCoME?fref=ts
Twitter: https://twitter.com/search?q=TheMeatCoUAE
Instagram: https://www.instagram.com/themeatcome/