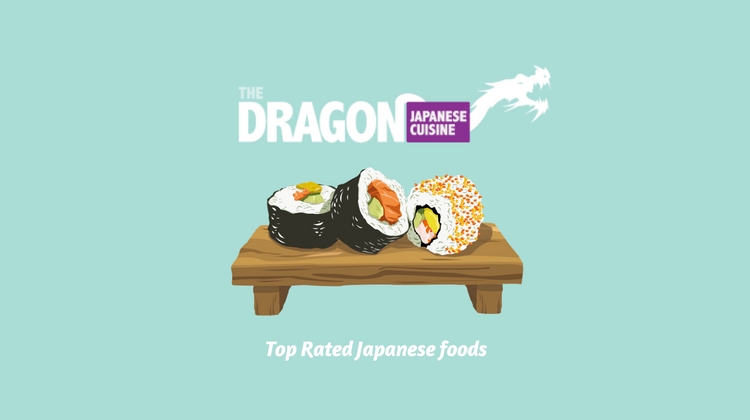 Japanese cuisine is one of the most highly rated types of food in the world and for this reason, Japanese restaurants are much in demand. This means a Japanese restaurant must be at the top of its game to keep customers coming back for more. Those that don't will soon fail under the pressures of a highly competitive marketplace. Fortunately for Kuwaiti lovers of Japanese cuisine, there is one restaurant that has proven itself over time and has remained faithful to a commitment to provide authentic Japanese cuisine to discerning diners. That restaurant is The Dragon. Seating guests since 2011, The Dragon is owned by the Foodmaster Restaurants & Catering Company and has remained a firm favourite with lovers of Asian tastes for five years.
Casual and Stylish Dining
The ambiance at The Dragon and the authentic nature of the décor makes it the perfect venue for both family and business dining. With friendly and knowledgeable staff and a commitment to using only the freshest ingredients, a meal at The Dragon is a treat for all the senses. No matter what the customers' requirements, there is something for everyone at this stylish and relaxed eatery. Diners are pampered from the moment they set foot in this centrally located restaurant in Jabriya on the 4th Ring Road.
Extensive Choice
The menu at The Dragon has something for everyone. With over 140 menu items, no one will leave the table disappointed. All the favourite Japanese items can be found – making a meal a journey of exploration taking in a variety of Japanese regional specificities. Whether the diner would like to explore the subtleties of nigiri sushi or a vast assortment of exceptionally priced noodle dishes, there will never be a lack of choice. The house specialties – a variety of Japanese curries – should not be missed. The diversity of the cuisine is simply amazing – and all the menu items are prepared by skilled chefs and served with a flair that makes every visit to The Dragon a special occasion. Customers can also source party platters which give every event a special Japanese flavour.
Find out more
Customers who want to get an idea of just how extensive the menu is at The Dragon should visit the restaurant website at http://www.thedragon.com.kw/ or call +965 22255225 for reservations. Learn more about what to expect from your Dragon experience by visiting www.facebook.com/TheDragon.Kwt/. Or if you want to get your food delivered just check their page on Talabat.com at https://www.talabat.com/kuwait/dragon and Enjoy your time at home.