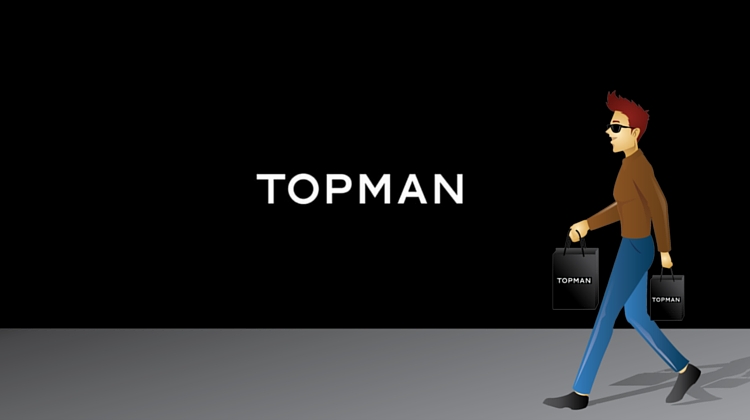 Keeping up with the pinnacle of fashion is never easy – unless you make a habit of visiting Topman – the undisputed leader in young men's fashion. With an approach to High Street design that makes standing out from the crowd and finding your own voice as easy as visiting one of the stores in Kuwait Topman, which is part of the Alshaya franchise group provides today's trendy young man with fashion that is both internationally relevant and exceptional value for money.
For the Individual
Ever since the hip 70's Topman has been dedicated to providing fashion-conscious urbanites with men's fashion that is not only dynamic but allows today's stylish young man to explore his individuality and sense of expression through clothing that is inspired by international collections and designed by a dedicated in-house team that is committed to providing more choice than ever before. Topman customers share a sense of individual style and an eye for the latest trends – but no matter how diverse your tastes the collections at Topman will always provide greater choice and exceptional opportunities for self-expression.
For the special occasion, business function or relaxed weekend style Topman is your fashion destination of choice.
British Design with International Flair
Topman has always been committed to providing promising young designers with an opportunity to express their sense of the unique and stylish. By working with an exceptionally talented young British design team Topman is able to bring customers more style at great prices.
With Topman, you know that your wardrobe is going to be an international expression of classic cutting edge class. Topman is not only an outlet for High Street style – it's also recognised as an authority on men's' fashion. Topman collections have received international recognition and awards and took part in London Fashion week with the Topman Design Range.
As a Topman client you are assured that whatever the season and whatever your choice from an exceptionally wide range of designer clothing, you will always be recognised as an individual. With the Topman selection, you become more than a customer – you become a fashion authority.
Your Choice
Whether you choose to shop online or visit one of Topman's many Kuwait stores, you will soon realise that style does not mean limited choice. To become part of the Topman fashion authority visit Kuwait's flagship store at 1st Avenue – The Avenues in Al Rai.
For great fashion, ideas visit the Topman Facebook page at https://www.facebook.com/Topman. Get your social media groove on with Topman at Twitter https://twitter.com/Topman or find your new look at https://www.pinterest.com/topman/ or https://www.youtube.com/user/topman