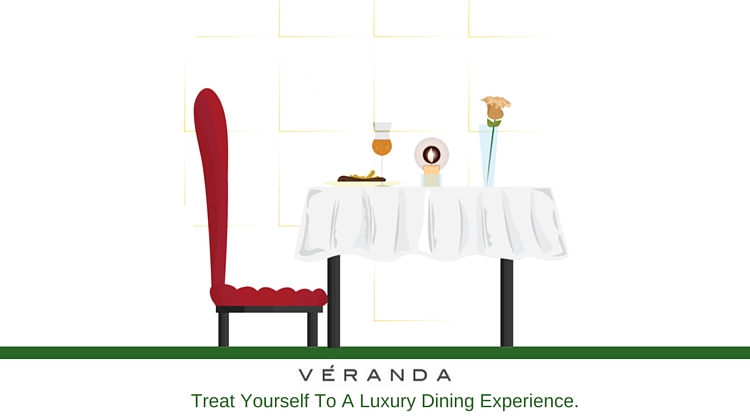 Visitors to Harvey Nichols in Kuwait will be spoiled for fine dining choice when they visit Veranda, on the first floor of this shopping emporium. This restaurant is a haven for those who want to take time out from the world class shopping at Harvey Nichols or simply want to enjoy the first-class service and exceptional cuisine in a distinctly upmarket setting.
Featuring a menu that is influenced by Middle Eastern, Mediterranean, and Asian cuisine this is a dining experience that will not be forgotten.
No Matter the Time of Day
With menu choices that cater for even the most discerning of local and international tastes this luxury dining concept restaurant has something for everyone. Whether you choose to enjoy a meal from the extensive choice of breakfast items such as a Spanish Omelette or Eggs Benedict or would like to take in the ambiance of a luxury brunch or an intimate dinner there is abundant choice of menu items conforming to the best international fine dining standards.
The breakfast experience at Veranda is especially sumptuous and has gained a cult following in Kuwait from both locals and international visitors. The artisan bread and baked goods, as well as other traditional breakfast favourites see visitors returning again and again.
World Class Professional Service
The team of world-class dining consultants at Veranda have ensured that no customer will leave the restaurant without having an experience that will not easily be forgotten. The latest cooking techniques, friendly and efficient wait staff and skilled chefs, as well as state of the art equipment ensure that Veranda has built a reputation for first class cuisine that offers both variety and excellence in equal measure.
A Serene Dining Experience
The generous dining area of Veranda overlooks Grand Avenue at The Avenues Mall, making any meal an experience in serenity amongst the day to day hustle and bustle of one of Kuwait's largest premier shopping and entertainment destination. This is more than just a restaurant – this is an experience in fine dining that will leave guests wanting more.
For an internationally acclaimed dining experience visit http://www.alshaya.com/brands/food/veranda and make your booking for a table at Veranda, Kuwait's premier dining destination.