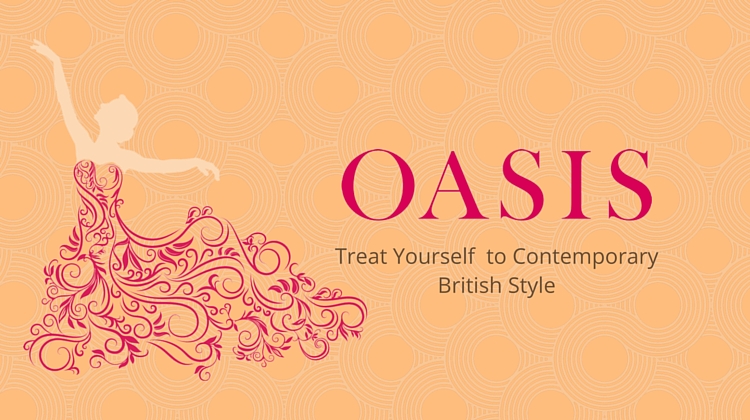 If you want to look your best and enjoy great value when it comes to modern women's fashion then the contemporary British styling of Alshaya franchise group member Oasis is exactly what you need.
This U.K. fashion brand, established in 1991 brings the style and flair of the catwalk to a store near you. With a range of fashion clothing and accessories that are custom designed to suit the individual with a sense of high street style and an attitude to match.
British Attitude for Individuals

Designed by in-house fashionistas the Oasis brands and sub-brands are presented on a palette of unique bespoke store design which differentiates both the brand and those who wear it from other more pedestrian clothing collections.
The Oasis collections are created to exemplify the British attitude towards fashion for women – forward, stylish and modern – without the pretensions of other less established brands. Oasis designers know that the fashion of today is a high-quality expression of both femininity and strength. It flatters and presents the ideal of today's modern woman.
World Class Design

Oasis clothing is designed for both every day wear and special occasions. This is clothing that is designed to allow individuals to take the spotlight.
With bold prints and subtle shades designed by the brand for the brand the Oasis collections are unique in their approach to the idea of modern haute couture and provide individuals with the look that suits them in line with the most up to date trends in the fashion industry.
For the Modern Woman
For the woman who wants to make an entrance, the Oasis clothing and accessory line provides the outfit and the extras to make a splash day and night. Oasis clothing is complemented by a range of footwear, handbags and jewellery that all share the same commitment to quality British inspired contemporary flair.   Whether it's a business meeting or a casual lunch, whether it's every day workweek style or a weekend fun casual Oasis will ensure that today's woman will always look the part – cool, stylish and modern.
Book your appointment with style by visiting one of the bespoke design Oasis stores in Kuwait. Stores can be found on 1st Avenue in Al Rai, Marina Mall in Salmiya, Al Kout in Fahaheel and Souq Sharq. For more information including contact numbers and directions visit http://www.alshaya.com/locations/kuwait/oasis
For even more information on Oasis visit Oasis on Facebook at https://www.facebook.com/oasisfashions, on Twitter at https://twitter.com/OasisFashion and view some great fashion images at www.pinterest.com/oasisfashion/. Oasis is also on Youtube – visit www.youtube.com/user/OasisFashions for the latest fashion new in video format.