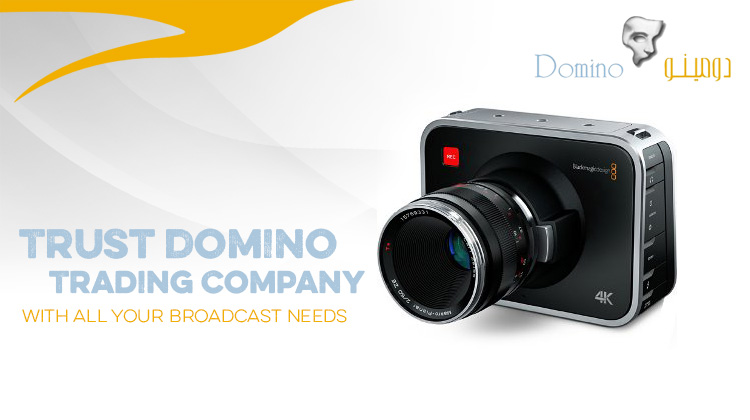 Domino Broadcast & Media Store and Domino Trading Company was first founded in 2001, with the lofty goal of opening a mega store that will cater to all the various needs of the broadcasting industry in Kuwait, which had long since been dominated by businesses from the Western world and UAE. After a mere decade, the company has grown to become one of the giants in supplying and integrating broadcast systems for some of the biggest brands in the Kuwaiti broadcast industry.
Outstanding services and talented project managers
Offering a wide range of services, from sales of professional video and audio equipment, microwaves, SNG systems and camera cranes, to broadcast rental, systems integration and various project solutions, the company strives to cater to the needs of every customer. The team prides themselves on guaranteed satisfaction and delivering the latest and best cutting-edge technology in broadcasting.
Boasting a strong, talented team of experienced and skilled project managers, customers can be assured that jobs will be completed with outstanding quality at a timely rate and within the promised budget.
Dealings with trusted brands and wide range of products
Domino deals with only the best-known international brands in the field of media and broadcasting, including big names such as anton bauer, Canon, Panasonic, Sony and Sennheiser, to name a few. Products offered range from professional cameras, video recording and production merchandise and other studio equipment, to accessories such as studio lighting and tripods. Their official website offers a guide to each product, with images, specs and product descriptions to form an informative catalogue of the company's product range.
Catered services and facilities for business projects
Domino also offers different levels of service and facilities to clients, including post-production and rental services, as well as a servicing center.
Post-production services are done in-house in state-of-the-art editing rooms, catered for both broadcast professionals and freelance clients. The company promises the most comprehensive and robust content creation and production services from start to finish for utmost satisfaction.
Rental services are also available, with an impressive range of professional broadcast equipment available for every need and every budget. The friendly servicing center aims to provide fast and accurate repair works on all broadcasting products at great competitive prices.
Contact Domino
Learn more about Domino's products and services at their official website (http://www.domino-trading.com), or contact them at +965 2566 2327 or [email protected].