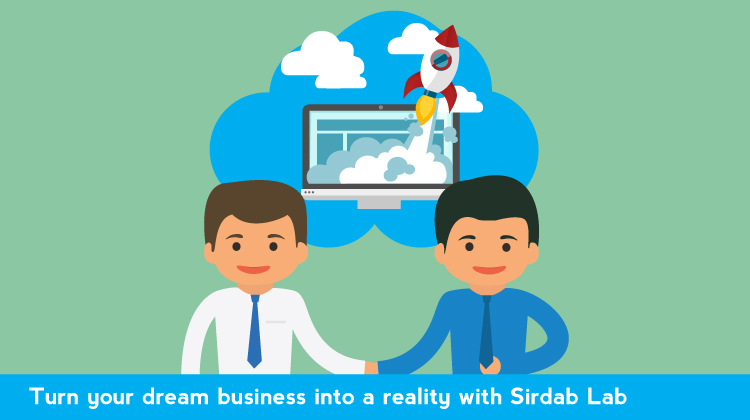 Launching a startup company can be a daunting and challenging prospect – especially if you don't have the guidance and support you need. Sirdab Lab aims to aid and advise aspiring entrepreneurs as they begin their journey to achieve their dreams; however, the task may seem huge.
Sirdab Lab has a great deal of experience with getting companies off the ground, taking startups from the basement to the boardroom, no matter what the business or industry.
Sirdab Lab Services
Sirdab Lab is a place for ambitious, business-minded people to join with passionate and experienced mentors and smart investors who have finance available for promising startups. This community is a huge support for those who are thinking about starting their own business.
The platform is inspiring and educational, offering events, workshops and a variety of other seminars that will help you find your feet in the business.
Sirdab Lab can help you grow your business as well as collaborate with founders and talented people – you might find the answer to that problem you've been worrying about or get the inspiration to take your business to the next level.
How is Sirdab Lab different?
Sirdab Lab brings together all of the things you will need to get your business off the ground, in one centralised place. There is a modern meeting room available that is conveniently located in the Dasman Complex, Jaber Al-Mubarak St, Sharq in Kuwait City. This meeting room is the perfect spot for you to host your meetings and get creative.
With Sirdab Lab you can also make the most of the networking opportunities that will provide you with a great deal of visibility and give you the chance to build relationships with media and PR companies – helping you to get your name out there when you're ready to start shouting about your business.
Sirdab Lab also offers one to one mentorship, roundtable discussions and the opportunity to shadow a mentor, learning critical skills from professionals. Training is diverse and ranges from boot camps to academic learning and workshops.
Membership with Sirdab Lab
Sirdab Lab members have access to targeted funding from professional investors, with optional seed funding and follow-on funding – as much help as you need to get your business financially going.
Sirdab Lab offers discount deals exclusively to its members, bringing together service providers from graphic designers, to developers and marketing professionals and consultants.
By becoming a Sirdab Lab member, you will move your business forward and kick off your career, as you gain knowledge, experience, high-quality training and access to the most innovative business tools and tactics.
For more information
for more information and to become a member, visit the website: http://members.sirdab-lab.com/
Contact Information:
Telephone: +965 9776 8939
Instagram: http://instagram.com/sirdab_lab
Twitter: @sirdab_lab