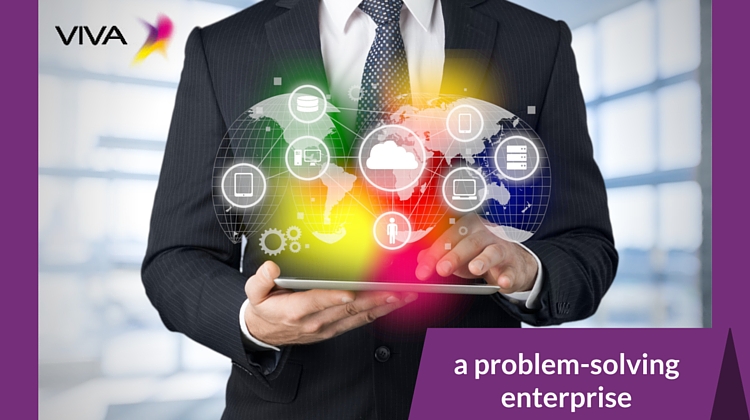 Viva is a communication/technology company formed in 2008. This company's goal is to offer an infinite variety of technology and communication-related options to its customers, satisfying everyone's technological individual needs.
That one special something
When it comes to releasing a product to the market, multiple factors play a role such as a price, quality, and fidelity. So how do you ensure your survival in a market that has so many rivals in the market of technology? Easy, you either lower the prices of your products or you give your clients something that no other place can give them…
VIVA seems to keep its customers satisfied by taking care of their pockets. VIVA'S special offers and discounts are as varied as the company itself, providing their customers options that adequate better to their lifestyles, affections and wishes. You can find this offers and discounts at VIVA's  webpage platforms ''personal'' and ''E-store''.
In the ''personal'' platform you will find prepaid, postpaid, internet and mobile internet plans. Each one of these plans comes with a series of upgrades, upgrades whose cost are published online.
How does VIVA keep everybody happy?
Saving money is good, but it is rarely the only thing you need. The offers, contests, and discounts available on VIVA'S web page platform sometimes aren't enough. So what does VIVA has in store for those who are more into quality than into price?
The VIVA Elite plan has a series of features that the simple plans don't have, features that are designed to support its elite customers in all sorts of troubles. If you hire the Elite VIVA'S plan you'll have at your service the company's: 24/7 personal and prioritized assistance; most exclusive promotions; V.I.P. international passes; exclusive courier services; and, ''ship and shop'' accounts.
If you are more interested in improving your business than you are on improving your personal communication mobile device, VIVA's business plans maybe what you are looking for. It includes a vehicle tracking system that allows you to know where your company's shipments are, a communication system between machines (M2M)  that allows you to control your company remotely and a multiple SMS sending system that will allow you to reach more customers.
Who else wants to travel!
If you have to travel don't worry, VIVA's got your back. The company offers roaming coverage in several countries around the world including Kuwait. VIVA also has calls coverage and other services in more than 217 countries. Making it an exceptionally large and competitive company.
Additionally, VIVA offers you the opportunity of managing your account online, putting credit on your device, making bill payments, accessing online services, and contacting the company's help and support system.
So remember whether you want to get special offers in electronics, travel abroad and manage you phone mobility with a click, cruise the internet instead of surfing it or give your company the best communication tools to succeed, VIVA may have the solution. So don't forget to check out their web page https://www.viva.com.kw