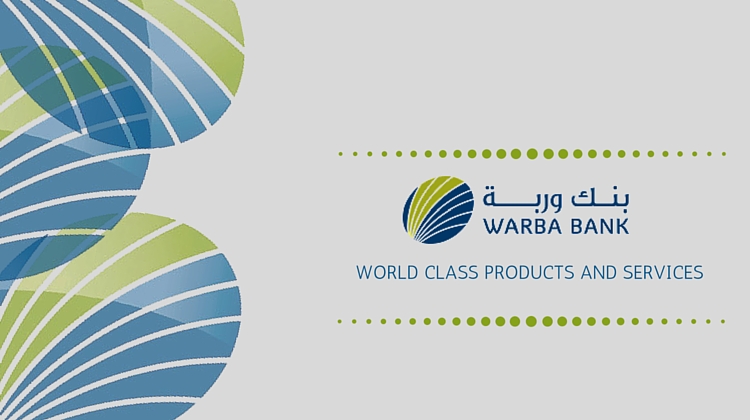 For consumers that are in search of world class personal and business banking products from a financial services company that is committed to globally competitive offering in line with sharia principles then Warba Bank is the ideal business and personal finance partner. Warba Bank has been providing services and products to discerning clients ever since 2010. With an ever growing client base that has come to expect innovation, customised service and service excellence Warba Bank is increasingly the choice of clients who want a forward thinking attitude and a personal touch from their finance and banking partner.
Widest Range of Products
In line with Warba Bank's commitment to offering products that meet or exceed the best that any global financial services client could expect, the bank has committed itself to providing banking and investment solutions that fulfil the requirements of even the most demanding of local and international clients. Warba Bank's commitment to clients is based on offering Sharia-compliant services combined with a focus on innovation and exceptional product quality. At Warba clients can expect to enjoy personalised attention combined with globally recognised levels of service excellence. Warba Bank also offers a separate section where women can feel comfortable and secure that they will be receiving the personal attention that they need to make their banking experience as pleasant as possible.
The Right Solution for You
No matter if you are a retail or corporate client or require investment and treasury services, or just need a trusted personal banking advisor and service provider Warba Bank has the right products and service for your unique needs. With a commitment to operational excellence and customer satisfaction, combined with product innovation and world class e-banking services Warba Bank is uniquely positioned to meet your specific banking requirements.
With products and services such as a dedicated relationship manager and instant issuance of ATM cards, as well as prepaid cards and a dedicated call centre and a variety of finance options and special offers Warba Bank adds value to your banking experience. Selected clients get free access to international luxury airport lounges and many other benefits such as online banking solutions which have been structured to make banking as stress-free as possible.
Move to Warba Bank Today
For further information on your nearest branch or how to contact Warba Bank visit https://www.warbabank.com/en/personal/#anchor-map-locator or learn more about services and products at www.warbabank.com. Stay up to date with the latest news from Warba at www.facebook.com/warbabank.kw.