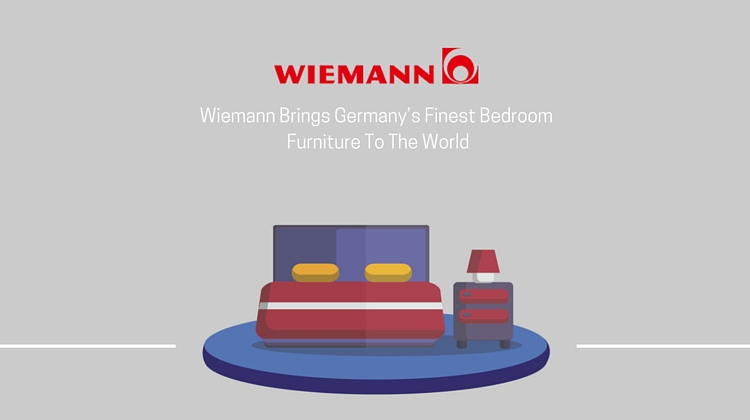 Before becoming one of the leading bedroom furniture manufacturers in Germany, Wiemann started as a small, family – owned cabinetmaker's workshop in the 1900s. After more than a hundred years and with established global presence in more than twenty-five countries including Kuwait in the Middle East, the company is still successfully managed by the same family. At present, Wiemann grew into a big organization with more than five hundred employees working in the company's 98,000-square-meter workshop. Its headquarters are located in Georgsmarienhütte.
Not Your Conventional Bedroom Furniture
With a wide selection of Wiemann's latest models of bedroom furniture in the market, finding the one that best suits your taste and personal preferences will not be difficult. Ever since Wiemann introduced custom bedroom furniture design in the market, the company continued to pave the way for innovation in design and overall functionality for the satisfactions of its clients. Every year, they add new models that offer great features not to be found with its other competitors. They lead the global market when it comes to the bedroom, and you would certainly not be disappointed with what you can get should you decide to buy one of these for your bedroom.
Comfort and Quality at Great Value
Known for its functional designs and comfort features, Wiemann offers excellent models with finely crafted details. Because of their highly efficient and fully mechanized factory, Wiemann is now an ISO 0991:2000 certified. The company's accreditation to international quality management assurance standard is proof of their commitment to deliver the best bedroom furniture with a reasonable cost to quality ratio. Their latest model offers a new relaxing experience with its exceptional comfort, modern design, and great value ideas for bedroom designs of today. In Kuwait, a wide collection of top of the line Wiemann bedroom furniture you can choose from depending on your requirements as well as your budget.
To learn more about their products and store locations, visit their website at http://www.wiemann-online.com/. You can also contact their representatives via this page for more information or answers to your submitted queries.