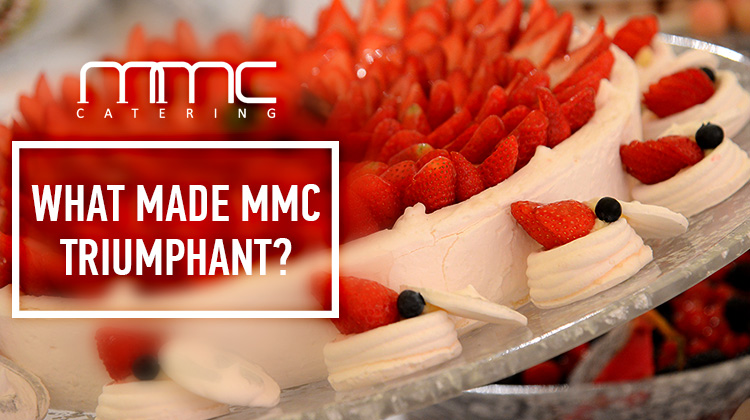 There are a lot of factors that you should regard carefully when organizing a large party or event; one thing that can be easily disregarded or left unchecked is the food that is to be delivered. Luckily for you there are caterers' which can match the specific needs of each occasion. Choosing the right catering service to accommodate your event can be overwhelming!
Financing Your Event
Budget can mean everything. It is important to consider your budget carefully, and even discuss it with the catering service provider. They may be willing to work with you for your customized needs. Discussing this will allow the catering service to better prepare for your needs as well.
Some Important Catering Recommendations
It is important to know what to look for when selecting these services, you wouldn't want to make a mistake when it comes to something such as food! MMC is a catering business located in Kuwait with a flowing atmosphere and great vibes. A company that strives to develop long-term relationships with their customers to handle all of their events. A significant factor in your search for catering is that there are so many catering businesses to look into.
MMC has a website, Twitter, and Facebook to check out, from which you can gather a really good picture of the service before you call and book them! Make sure you check the social accounts for reviews from other people who have commented regarding the food and service. It may even be possible to arrange a visit with MMC and sample a few of the foodstuffs that they plan on bringing to the event. The most vital factor in selecting a large catering service are the dishes that will be presented.
The catering company may offer choices of different types of dishes. So make sure you contact them and inquire to whether they have the particular selection of dishes that you require for your event or occasion.
Before hiring a caterer for your next celebration, social event or business party there are some important factors that you will want to take into account such as the cost, the food that the service will present, and the size of the team that the company provides. Having a waiting catering team readily available for your guests needs is a major advantage.
If you have a large dinner party, a celebration, or a business event, We recommend you start with MMC catering.. To make catering reservations or further inquiries with MMC, visit http://www.mmckuwait.com/ or call T: +965 1805050. Follow on Twitter: https://twitter.com/mmckuwait.