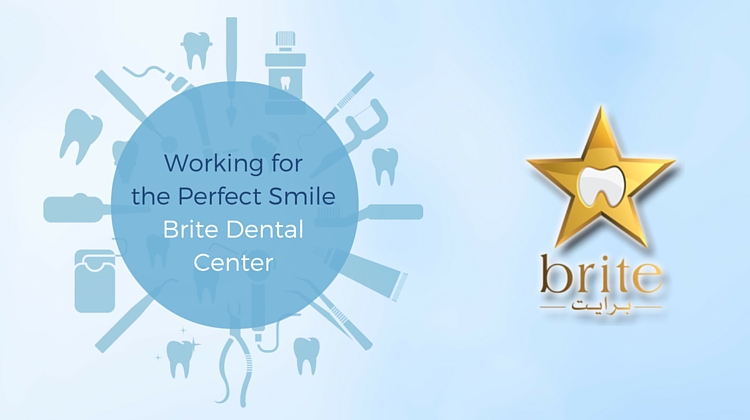 We all know how important a smile can be in our everyday life. It makes an outstanding impression on everybody you meet. Therefore, it is essential to take good care of it. The mission of Brite Dental Center is exactly that, to create and preserve that smile. Their highly trained doctors provide a variety of treatments that can suit your needs.
A dental center in the heart of Kuwait City
Based on Albabteen Tower in Kuwait City, the Center offers a great variety of dental services, where every visitor can find the treatment that they might need. The company employs eight highly trained doctors, with education and years of experience from various countries, such as France, the United States, or Jordan.
A full range of treatments
Brite's services include among others general dentistry, which means all treatments for teeth health, pedodontics for children, prosthodontics, the field that focuses on the replacement of teeth, orthodontics, the field of fixing abnormalities in the teeth and jaw mostly by braces, and of course oral surgery for more severe cases. Teeth whitening and similar esthetic treatments are also available. The facility is closed only on Fridays; they provide treatments all the other days of the week
Brite on Social Media
The Center can be reached through various mediums; they have an active Facebook page where you can also see reviews from other customers, which can help you a lot when deciding whether to visit Brite. They also have a Twitter (https://twitter.com/britedental_kw) account with over a thousand followers. They can also easily be reached via e-mail or through their message system on the homepage of the company.
Educating for Dental Health
Brite also puts a high emphasis on general education of their patients; all treatments come with general counseling advice. They pay special attention to endodontics treatments where they strive to educate children about dental hygiene without putting too much stress on the procedure.
In order to encourage people to pay more attention to teeth, Brite Center regularly shares promotions and calls to action on their Facebook page. The center is also planning to launch a Platinum program in the future.
Where to find Brite Dental Center?
If you would like to know more about Brite Dental Center, start by taking a look at their website, and read more about the services and treatments that they can provide you with at http://brite.com.kw or their Facebook page (https://www.facebook.com/Brite-Dental-Center-126981400722746).