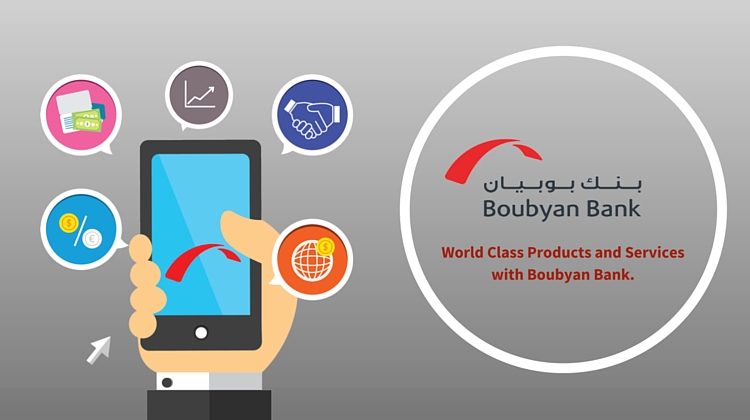 One of the most respected Islamic Shari'a banks in the Middle East Boubyan Bank prides itself on applying Islamic principles to the development of its products and services as well as its relationship with both its corporate and individual banking clients. Established in 2004 Boubyan Bank prides itself on being the first bank in Kuwait that was established with a focus on aligning its banking activities with Shari'a provisions. In 2009, the National Bank of Kuwait took a majority share in Boubyan Bank and under the stewardship of NBK the bank has assumed a leadership position based on innovation and an unmatched focus on retail banking services.
A New Bank for the Modern Customer
Today Boubyan Bank boasts 30 branches that service a diverse range of clients – from individuals and institutions to companies and corporations. With a full portfolio of services including products aimed at individuals such as a diverse range of investment portfolios and finance options, Boubyan Bank is at the forefront of financial services customer service in Kuwait.
Individuals enjoy a full service and product offering that includes a Boubyan Bank Visa branded credit card which is free for the first year. For those who prefer the convenience of a debit card, Boubyan Bank is delighted to offer this service as well. A full range of complimentary services is also available such as a 20% discount on travel insurance and 15% off personal accident and household insurance. Boubyan Bank also offers 0% health finance and extremely competitive auto finance packages for selected clients. With world-class products, services and a Weyak package designed for your unique needs Boubyan Bank is dedicated to taking care of clients like they were family.
Corporate Clients enjoy uniquely designed banking solutions that include online banking solutions as well as a broad range of trade finance options for the discerning corporate client.
Platinum Options
Selected clients will also give access to a wide variety of platinum options which increase the ease and convenience of banking with Boubyan. The platinum packages have been specifically designed to cater to the personal and professional requirements of those clients with unique and more demanding lifestyle. For these clients, Boubyan Bank also offers an integrated range of private banking services.
Enjoy the Boubyan Difference Today
To find out more about how Shari'a compliant Boubyan Bank can make a real difference to your banking experience visit http://www.bankboubyan.com/ today or call 1820082. For even more information visit https://www.facebook.com/BankBoubyan.