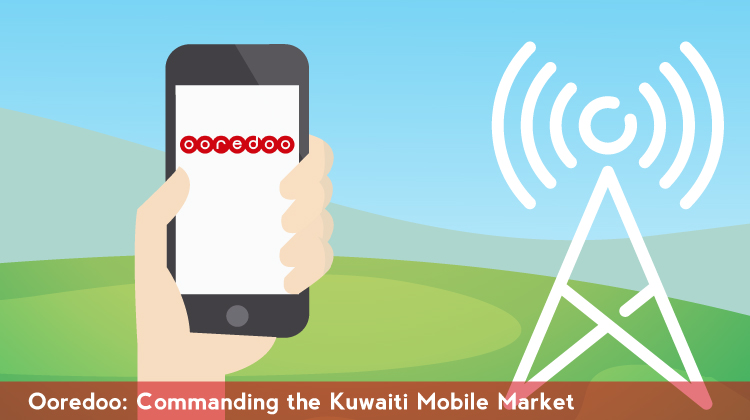 Ooredoo, roughly translated to I want in English, is one of the Middle East's largest wireless networks. Formerly Qatar Telecom (Qtel) Q.S.C., the company adopted the catchy name
'Ooredoo' in 2013 abandoning the former network name: 'Wataniya'. The company is now headed by newly appointed Chief Executive Officer: Shiekh Abdullah Bin Mohammed Saud Bin Naseer Al-Thani succeeding Dr Nasser Marafih.
A new brand with a bright future
Ooredoo, though a relatively new brand name [2013], is a stalwart name in the Kuwaiti wireless industry rivalled primarily by network providers Zain and Viva. Kuwaiti consumers widely agree that Ooredoo has the best service and coverage, followed by Zain and then Viva respectively.
Ooredoo's impressive network of service coverage includes 17 countries around the globe such as Kuwait, Iraq, Oman, Myanmar , Tunisia, Maldives, Algeria, Palestinian territories and more
and over 500 million people total that are subscribed to the wireless service.
Many great exclusive offers available!
Ooredoo offers selections from leading manufacturers and phones including Apple iPhone and Samsung Galaxy (See details about the Apple iPhone 6 plus and the iPhone 6s starting at 14 KD per month http://www.ooredoo.com.kw/en/Personal/Devices/DeviceList/Iphone6).
Service plans offer some of the best cell phone rates in the country whether it be post paid plans or prepaid, Ooredoo has it covered. Popular offers include the 10 fils prepaid pack and the Shamel postpaid plans. The most popular Shamel postpaid plan is the unlimited Shamel 58 postpaid plan which includes priority service, a complementary device , unlimited local minutes, unlimited sms messages, rollover minutes, 30% off international calls and 300 GB of data transfer (4G LTE) all for around 50 KD per month with an 18 or 24 month contract term. After you subscribe to a plan you can simply direct your browser to the carriers home page (http://www.ooredoo.com.kw/en) to easily pay a bill or recharge your minutes hassle free.
Also worthy of note is the Ooredoo 'Xpress' feature for prepaid users which allows free internet usage when using specific applications. The apps that this service cover include but are not limited to WhatsApp – a messaging app which allows you to send and receive messages without SMS fees; Tango – A video communication service; Skype – a VOIP program essentially allowing unlimited free talk with your prepaid plan, and Viber – another app for text and talk.
This is a fantastic service for any prepaid users because the ability to use these apps for free essentially provides any prepaid customer the ability to unlimited talk and message without taxing their limited data plan.
The bottom line is that when you compare Ooredoo's cell phone plans with the competition in Kuwait, you find them nearly unbeatable in every category. Purchase a plan now: http://www.ooredoo.com.kw/en.
Also contact Ooredoo via Youtube- https://www.youtube.com/channel/UCUOyaViSDiH3_z_32tPSzzQ
Facebook – https://www.facebook.com/pages/Ooredoo-kuwait/1404237753196515
Twitter – http://www.twitter.com/OoredooKuwait.