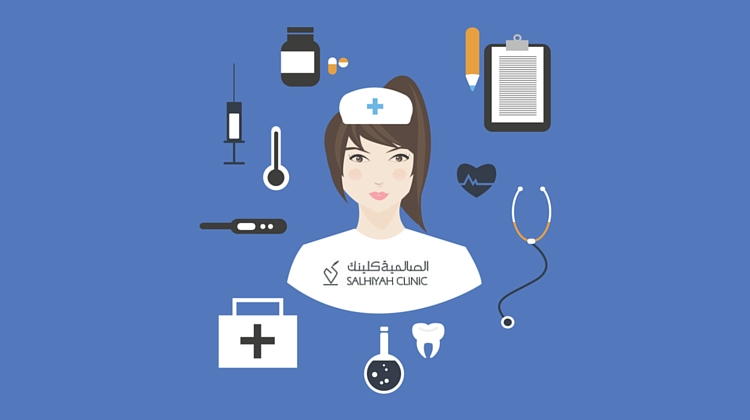 At Salhiyah Clinic world class healthcare and beauty services are provided to clients who want to enjoy an experience that is based on an uncompromising attitude towards the customer experience. Both the management and the staff at Salhiyah Clinic are committed to the provision of a health and beauty experience that comes as close to perfection as humanly possible. The Clinic, which is centrally located in Kuwait City. Salhiyah Clinic offers a wide range of cosmetic treatments, as well an extensive range of anti-aging and other healthcare services using a selection of the best in medical technology to ensure that visitors to the clinic enjoy a world class experience.
Focussed Attention
Any visit to the Salhiyah Clinic is one where the guest is exposed to a group of highly professional physicians and other experts who are committed to offering the best healthcare and cosmetic treatments that are available in Kuwait. In a welcoming atmosphere guests and patients can expect professionals with a wealth of knowledge to administer world class therapeutic treatments and services which have been developed to meet the highly individual needs of each patient. A client focussed attitude means that patients are able to take advantage of flexible consultation and treatment hours that take their busy schedules into account. The atmosphere and highly professional serve levels have made Salhiyah Clinic the first choice for those patients in search of a globally competitive integrated healthcare solution.
Specialist Services
At Salhiyah Clinic, a team of dedicated specialist doctors and highly trained nurses make each visitor feel special and part of a professional experience tailored to their specific needs. The nature of the experts enables Salhiyah Clinic to offer services related to cosmetic and dental treatment to patients of all ages and medical requirements. The cosmetic dentistry services allow patients to leave the first class care facility with a healthy and attractive smile that is truly a window to their personalities. The advanced skin care therapies that are offered at Salhiyah Clinic combined with the latest state of the art techniques will allow skin to achieve that youthful appearance that glows with vitality. The clinic also offers hair growth therapies to achieve that perfect natural look and feel. Salhiyah Clinic also has a number of healthcare plans which have been tailored to meet the requirements of a diverse group of patients and clients.
Find Out More
You can visit Salhiyah Clinic at the Salhiya Complex – Entrance 4 on the fourth floor. Contact your specialist healthcare and cosmetic advisor on +965 22996522, +965 22996523 or +965 22996524. Find out more about Salhiyah Clinic visit www.youtube.com/playlist?list=PLPMwUWjXBX2S_4KxCJ5fu1cDuR6kyrlQr or www.instagram.com/salhiyahclinic/