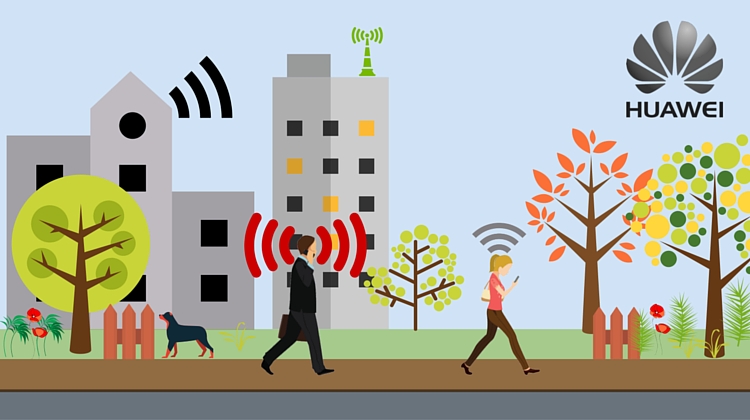 Huawei's continuous innovation according to their customer needs enabled them to become the global leader in ICT solutions. But their growing market share, particularly in Kuwait market, is not only due to their commitment to improving customer experiences. Apart from being able to adapt to the ever-changing market conditions, Huawei focused their energies on creating maximum value for individual consumers, businesses and telecom carriers.
The company's smart devices and telecom network equipment including Huawei's exclusive IT solutions and products are now widely used in more than 170 countries and other regions worldwide.
Dominating The Android Market
When it comes to the most widely used smartphones and devices on the market based on the number of users and market share, Android based Huawei mobile phones and devices are among the leading contenders. Huawei's Android-based smartphones are gradually catching pace with other leading brands due to the fact that their newest models now offer more advanced features in other areas where other brands have been the leading pacesetter.
This growing trend is also significant for the long term viability of new application firms and freelance app developers whether to go for Huawei app development or ride the iPhone bandwagon and hope that everything will remain monopolized by this company and Huawei's app development will not cut a sizeable chunk off the iPhone app development share.
Sale Acceleration Over Other Competitors
Even if other Android based phones begin to get a firm foothold in the market, the Android-powered Huawei phone will experience a significant acceleration in sales which eventually expanded the market for this brand's smartphones. Huawei did a good job of integrating its entire web – based applications including maps, docs, social networking platforms and email system among others. Even with other newer models from other brands are out on the market; Huawei will not sit on the sidelines and watch them take over the market of smartphones once again.
For more information on the latest Huawei development in the Kuwait market, visit their website on http://consumer.huawei.com/kw-en/. You can also like their Facebook page http://www.facebook.com/huaweidevice and follow their official Twitter account http://twitter.com/HuaweiDevice to receive updated news and other information about their products and services.